2016 ASDC Conference
Don't miss the 2016 ASDC Conference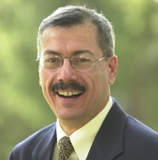 2016 Roy K. Holcomb Distinguished Lecture Series
ASDC is honored to announce Dr. Eddy F. Laird will be the 2016 Roy K. Holcomb Distinguished Lecturer.  Dr. Laird will be presenting on Friday, June 24, 2016.
June 24 – 26, 2016

Registration is now open for the 2016 ASDC Conference.   Register today for the ASDC 2016 ASL Learning Oportunity, June 24-26, 2016. The conference will be held at the Sheraton Town Center in Columbia, Maryland.  Enrollment is limited to individuals ages 16 or over who are interested in an intense ASL/Deaf Culture Learning Experience.  All ASL levels and abilities are welcome. 
The cost is $400 per person.  Space is limited and the conference is expected to fill quickly. 
Registration includes all meals, intense small class learning, individual help as needed, keynote presentations and much more. 
Hotel rooms are available at a rate of $135.00 per night by contacting the hotel directly.  
If you would like more information or to register contact Cheri Dowling at 443-277-8899 or asdc@deafchildren.org