2015 ASDC Conference
Don't miss the 2015 ASDC Conference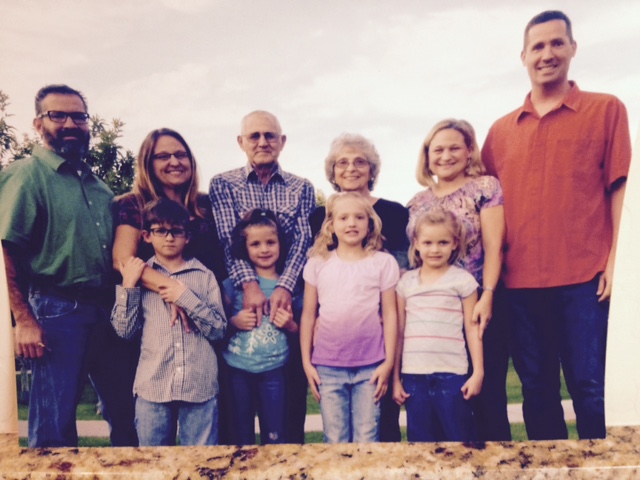 Roy K. Holcomb Distinguished Lecture Series Presenter Announced
Ms. Betty Abrams will be the 2015  Roy K. Holcomb Distinguished Lecturer.
Living in Greenbrier, Arkansas, Betty is married to Bob, and mother of two adult deaf daughters, a Nana to four deaf grandchildren, and mother-in-law to two deaf sons.  One would quickly think that Betty and her husband are also deaf, but they are not.  With her children being the 'first deaf' in the family, Betty learned very quickly and proudly graduated from "school of hard knocks".  She taught herself the 'ins and outs' of raising deaf children, thanks to working briefly within the state of Arkansas's Office for the Deaf and Hard of Hearing.  From this journey, she was in love with the Deaf World, for she worked in various positions within the Arkansas's Office for the Deaf and Hard of Hearing and retired after 39 years of service.  At the same time, Betty served in many deaf-related organizations, including the  Arkansas School for the Deaf board.  On top of all her experiences and skills, Betty is also a certified interpreter.
In this Roy K. Holcomb Distinguished Lecture Series, Betty's presentation will engage the participants in a "looking way back when…are we still the same?" sharing of her experiences and wisdom.  Her deaf daughter, Staci will be involved in the presentation as well.   At the same time, we will briefly highlight Roy K. Holcomb's legacy.
June 25 – 28, 2015
Indiana School for the Deaf, Indianapolis, IN
It's time to start planning for the 2015 ASDC Annual Conference being held June 25-28, 2015 at the Indiana School for the Deaf.  Connecting The Dots:  Child  Family  Community.
Conference updates will be available on the ASDC monthly email blast, the ASDC website, www.deafchildren.org or the 2015 Conference Website, www.asdc2015.com.  Download the ASDC – 2015 Conference Flyer
Read the conference program book to see the wonderful presentations, keynote presentations and the sponsors of the 2015 conference.
Limited scholarships are available for current ASDC Members, the deadline to apply for an ASDC Holcomb Scholarship is March 31, 2015.  Download the2015 Conference – Scholarship Application
For more information visit www.asdc2015.com or contact Conference Co-Chair Dawniela Patterson or Jodee Crace at asdc2015indiana@gmail.com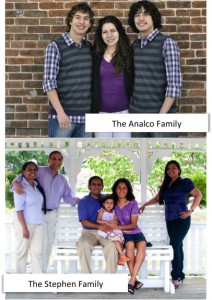 ASDC 2015 Conference Keynote Presenters
 The Analco Family:   "We Took The Road Less Traveled"
Based on their experiences as hearing parents of deaf children, Gary and Carol Analco will share information designed to empower parents to seek support so they won't feel alone. They will talk about family dynamics within a variety of settings and experiences and share guidance regarding parenting choices and opportunities targeted toward supporting the child's resilience, identity, autonomy, learning, and overall quality of life.
The Stephen Family: "Courage in our Hearts – A Family's Love Story"
As a Deaf person, Larry Stephen will present "Courage in our Hearts – A Family's Love Story", sharing stories of how his parents made a life-altering decision to give him the opportunity to be independent and successful. In addition, Larry will share how his parents and sister learned sign language and explain how his sister Charisma was his blessed bridge to the hearing world.
Both Keynote Presentations will include a mixture of story telling and information sharing via power points and short video clips. Each family will be on stage for their presentation.