2018 ASDC Conference June 21 - 23, 2018
Don't miss the 2018 ASDC Conference in Salt Lake City, Utah
 
Registration Now Available
Registration is now available for the 2018 ASDC Conference.  The conference will be held June 21 – 23, 2018.
The Conference will be held at The Hyatt House Salt Lake City Downtown, 1400 South 300 West, Salt Lake City, UT.  The 2018 Conference is hosted by the Utah Schools for the Deaf and the Blind.  Hotel reservations can be made by calling the hotel at 801-359-4020, be sure to ask for the 2018 ASDC Conference Rate.
Registration is $300 per adult and $250 per child.  Registration is available at by clicking here.
Call for Papers
Do you have an idea for an interesting workshop that you would like to present at the 2018 ASDC Conference.  The Call for Papers has just been released.  To submit your abstract click here
Abstracts for the 2018 ASDC Conference will be accepted through Friday, February 16, 2018. Presenters will be notified by Friday, March 2, 2108. Abstract Submissions must be complete to be considered. If your presentation is chosen, all handouts and PowerPoint Presentations MUST be received no later than Friday, April 6, 2018. Presenters will be required to register to attend the 2018 ASDC Conference at the same conference rate as other attendees. Breakout sessions will be 75 minutes, please allow time in your presentation for questions.
Roy Holcomb Distinguished Presenter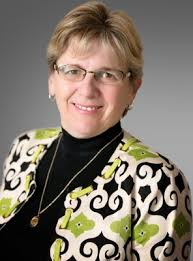 ASDC is proud to announce the 2018 The Roy Holcomb Distinguished Presenter Gallaudet President, Roberta Cordano.
Roberta J. Cordano became the 11th president of Gallaudet University on January 1, 2016.  Prior to Gallaudet, Cordano was the vice president of programs for the Amherst H. Wilder Foundation in Saint Paul, Minnesota. In that role, she was responsible for direct community-based programs to nearly 9,500 people in the areas of early childhood, community mental health, family supportive housing, aging and caregiver services, school reform, and food access. Her accomplishments range from managing and sustaining programs in a highly volatile revenue environment, providing community leadership, fostering innovation, strengthening and supporting diversity within the workforce, and structuring services for optimal alignment and collaboration.
President Cordano has also held several leadership roles in the health care industry. She served as interim president for the Center of Heathcare Innovation at Allina Hospital Clinics (now known as Allina Health), and as president of the Park Nicollet Institute and vice president of Park Nicollet Health Services. In these roles, she led initiatives focusing on organizational change, innovation, community-based health initiatives, patient education, and research.  Prior to her work in health care, Cordano held the position of assistant dean for the Hubert H. Humphrey Institute of Public Affairs at the University of Minnesota where she also served as the director of disability services in the Office of Multicultural and Academic Affairs (now known as the Office of Equity and Diversity). In those roles, she supported system-wide collaboration; navigated university budgeting processes; fostered innovation to strengthen access to higher education for people with disabilities, as well as people from different cultural and ethnic communities; and worked with faculty to structure and support academic and administrative initiatives.
Cordano began her career as an assistant attorney general for the State of Minnesota, where she actively represented the people of Minnesota, as well as other states, through numerous multistate cases to prevent and cease consumer and charities fraud. She served as an expert on the Americans with Disabilities Act and other disability-related laws. She was a frequent presenter on these issues, and helped lead a statewide training effort for all state agencies. During this time, she also served on the Supreme Court Advisory Committee for Court Interpreters and was a key author of the statewide rule that assures access for all non-English language users in the courts.
Cordano is a founding member of Metro Deaf School, a pre-k through eighth grade, a bilingual-bicultural charter school for deaf and hard of hearing children in St. Paul, and a founding board member of Minnesota North Star Academy, a bilingual-bicultural charter high school for deaf and hard of hearing students.