2018 ASDC Conference June 21 - 23, 2018
Don't miss the 2018 ASDC Conference in Salt Lake City, Utah

Registration Now Available
Registration is now available for the 2018 ASDC Conference.
The Conference will be held at The Hyatt House Salt Lake City Downtown, 140 South 300 West, Salt Lake City, UT.  The 2018 Conference is hosted by the Utah Schools for the Deaf and the Blind.  Hotel reservations can be made by calling the hotel at 801-359-4020, be sure to ask for the 2018 ASDC Conference Rate.
Registration is $250 per adult and $150 per child.  Registration is available at by clicking here.
Roy Holcomb Distinguished Presenter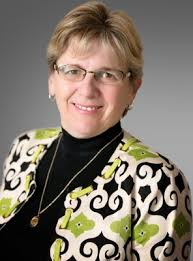 ASDC is proud to announce the 2018 The Roy Holcomb Distinguished Presenter Gallaudet President, Roberta Cordano.
Roberta J. Cordano became the 11th president of Gallaudet University on January 1, 2016.  Prior to Gallaudet, Cordano was the vice president of programs for the Amherst H. Wilder Foundation in Saint Paul, Minnesota.  President Cordano has also held several leadership roles in the health care industry.   Prior to her work in health care, Cordano held the position of assistant dean for the Hubert H. Humphrey Institute of Public Affairs at the University of Minnesota where she also served as the director of disability services in the Office of Multicultural and Academic Affairs (now known as the Office of Equity and Diversity). I
Cordano began her career as an assistant attorney general for the State of Minnesota.  She served as an expert on the Americans with Disabilities Act and other disability-related laws.  During this time, she also served on the Supreme Court Advisory Committee for Court Interpreters and was a key author of the statewide rule that assures access for all non-English language users in the courts.
Cordano is a founding member of Metro Deaf School, a pre-k through eighth grade, a bilingual-bicultural charter school for deaf and hard of hearing children in St. Paul, and a founding board member of Minnesota North Star Academy, a bilingual-bicultural charter high school for deaf and hard of hearing students.