We are commemorating the 20th anniversary of the 9/11 attacks by sharing these videos in American Sign Language as a resource for parents and teachers of children who are deaf and hard of hearing. Please preview these videos before showing them to children as there is discussion of violent and traumatic events.
Video by students at the Texas School for the Deaf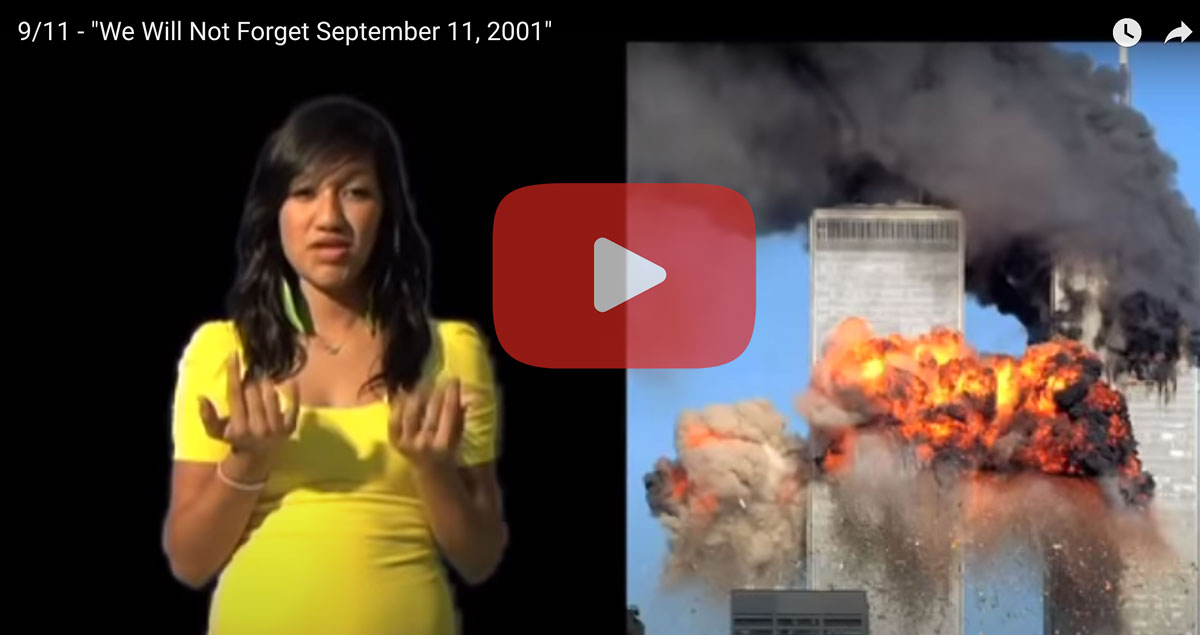 This video isn't in ASL, but it doesn't have any voiceover. It's a beautiful time lapse video of the construction of the 9/11 Memorial Museum, completed in 2014.