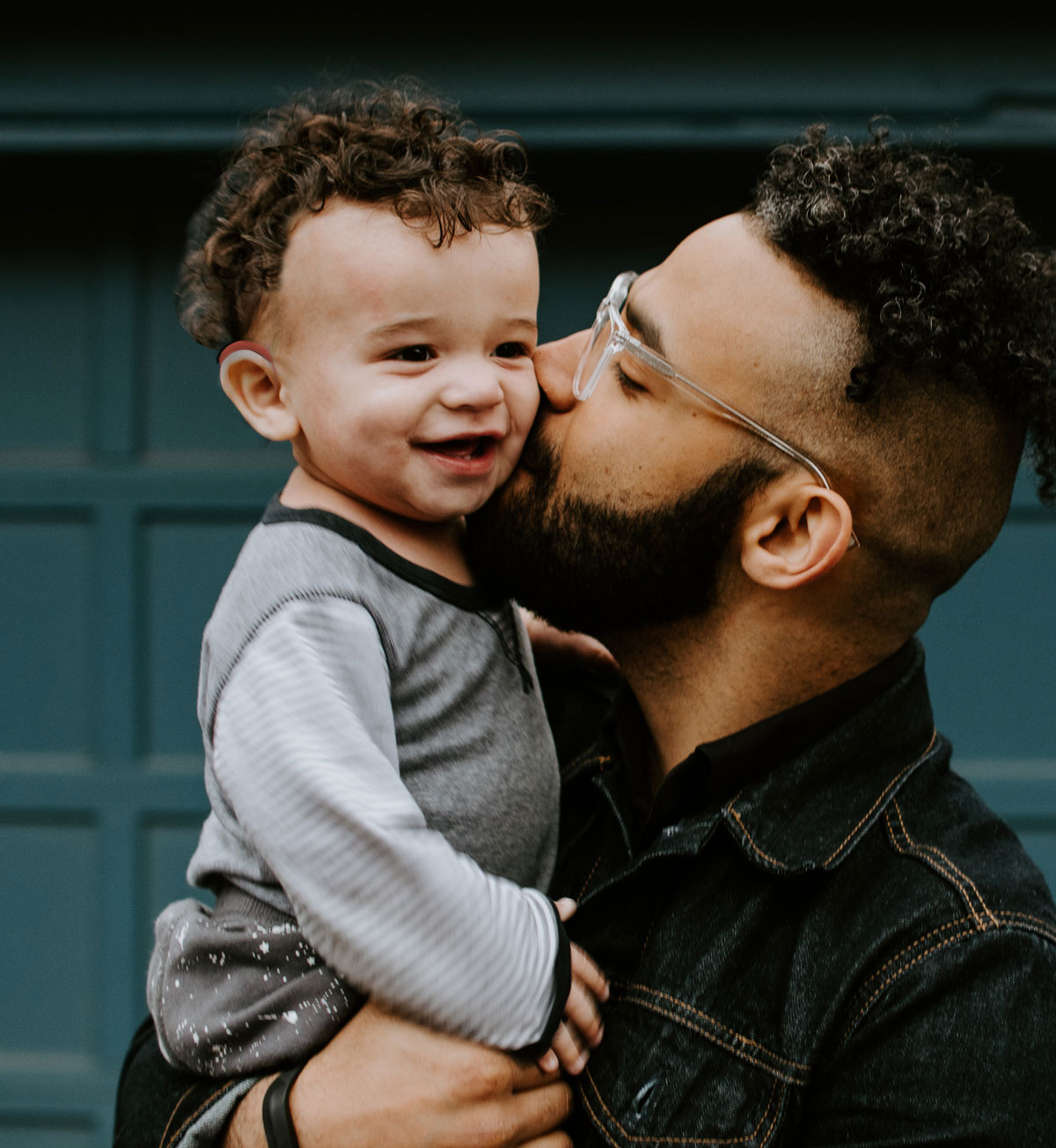 Volunteers Wanted for a Research Study
You and your child are invited to take part in a study about parent-child interaction and language development. We want to know the relationship between home language environment, parent-child relationship, and language and social skills for young children from different backgrounds.
You will be asked to complete a few questionnaires and demonstrate how you communicate with your child during play sessions at home and in our lab. Your child will complete two speech and language tasks appropriate for infants and toddlers. This study involves two visits to our lab lasting up to 4 hours total. We will pay $20/hour for participation.
We invite you to participate in this study if you have typical hearing and your child:
is between the ages of 18-24 months
uses spoken English and no other languages
is deaf/hard of hearing and utilizes amplification (such as hearing aids or CIs)
meets some of our medical history criteria 
To participate or learn more about this research, please contact the Developmental Neurolinguistic and Cognition Lab at DNC.lab@gallaudet.edu.
This research is conducted under the direction of Zoe Aquilino & Dr. Karen Garrido-Nag. This project is approved by the Gallaudet University IRB (Summer 2019)