When you shop with the American Society for Deaf Children not only are you showing your ASL Pride you're supporting our mission to ensure that every
 

deaf child can learn sign language from the very start.

We believe deaf children are entitled to full communication access. We believe that consideration of communication opportunities for deaf children should be based on facts.
It starts from day one, and includes collaborative, informed, and committed teamwork to create successful learning experiences for our children and ensuring that all plans and programs meet the needs of each one of them, individually and uniquely.
From our Spirit Shirts to shopping Amazon.com to becoming an ASDC member to however you choose to support our mission – every dollar donated helps us

give deaf children and their families the resources they need to connect, communicate, learn, thrive, and succeed.
Thank you for shopping with us!
Show your ASDC Spirit and support ASL Pride all year long!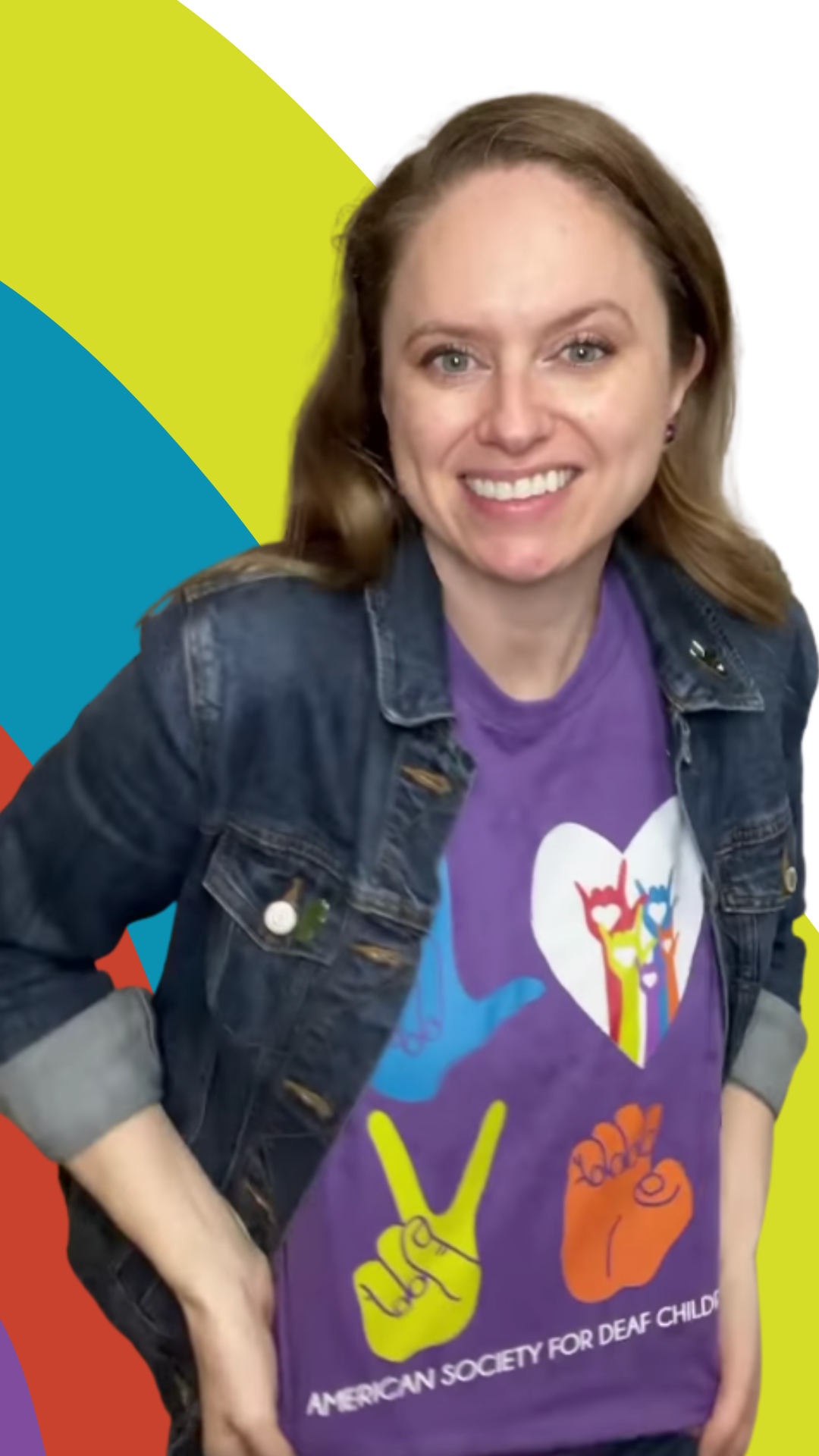 The American Society for Deaf Children Spirit Shirts promote ASL pride in our ASDC community, parents, teachers, and deaf and hard-of-hearing children. Pick your favorite holiday (or pick them all!), we've got a shirt for every season.
A fun, colorful way to support the mission and vision of ASDC and create equal access to language and literacy development for EVERY CHILD.
About the shirt:
Wear your shirt to show your pride for the American Society for Deaf Children and ASL

Great for children, students, teachers, parents, grandparents, and ASDC members

Several style and fabric options are available in youth and adult sizes
About the online merchandise store:
Orders are delivered quickly!

Proceeds benefit the mission of the American Society for Deaf Children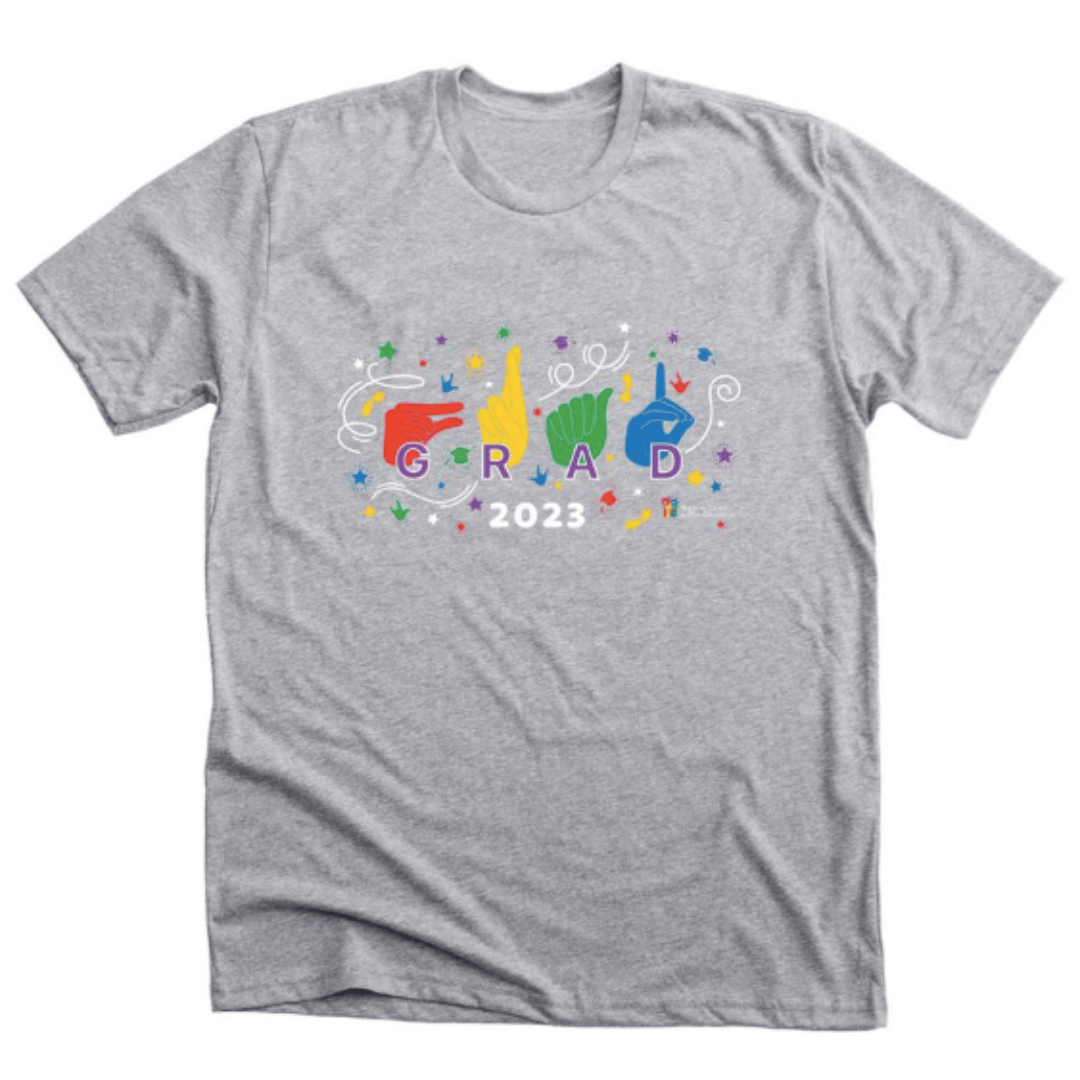 Congratulations Graduate!
Support your 2023 graduate with some ASL love!
Congratulations Class of 2023!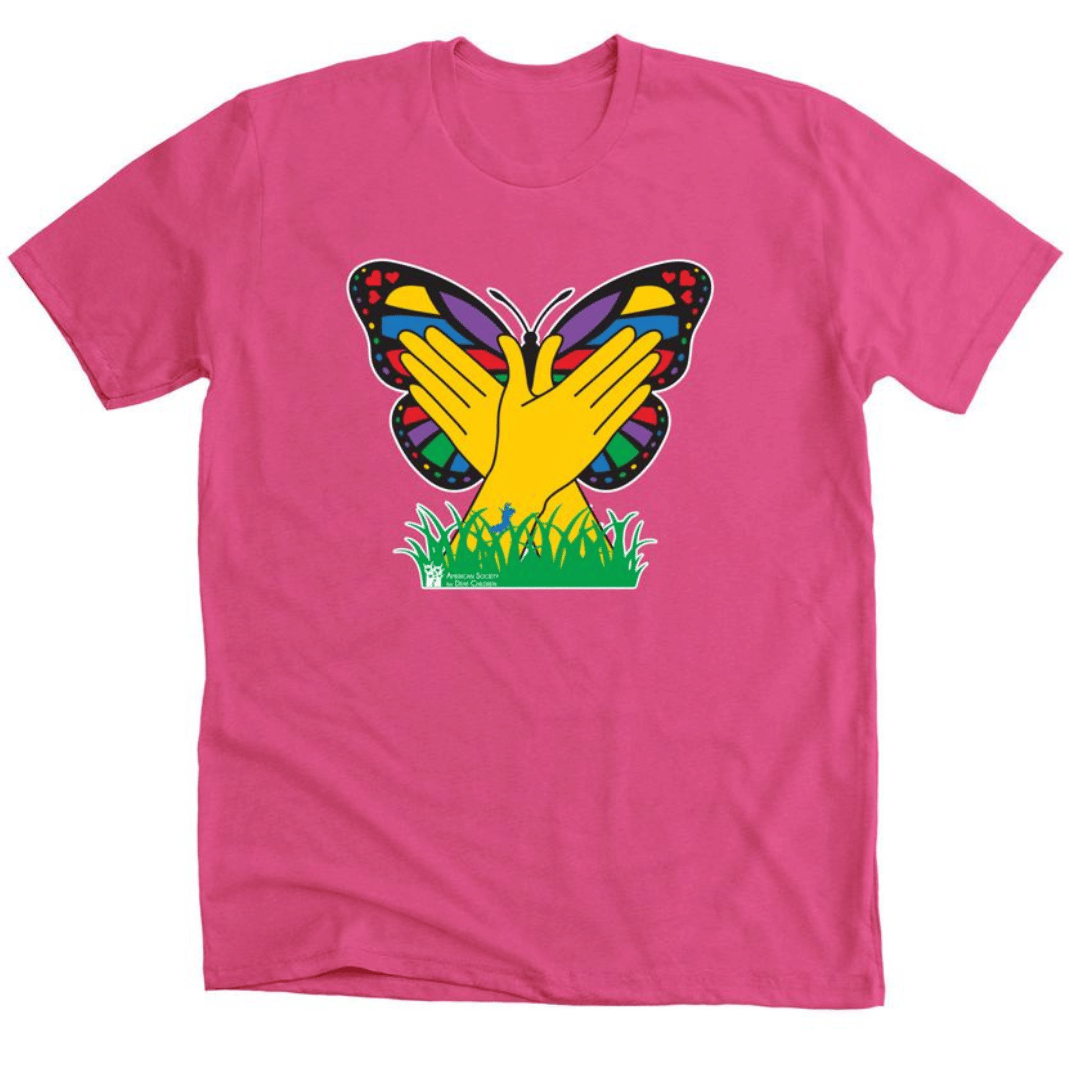 Dance like a Butterfly with ASDC's Butterfly T-Shirt!
Bring some color to your world, dance like a butterfly, and share the joy of ASL!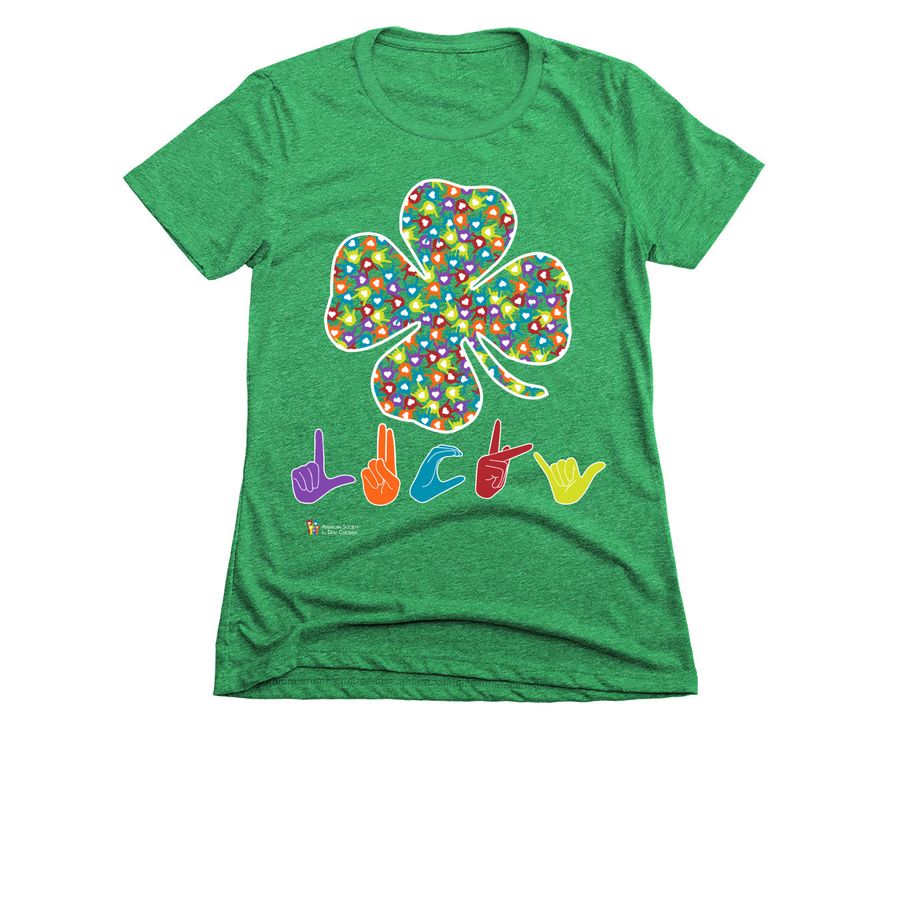 Get LUCKY with ASDC!
We've got lion-like weather yet again around here, but spring, rainbows, and lamb-weather are on the horizon – not to mention a pretty darn LUCKY shirt!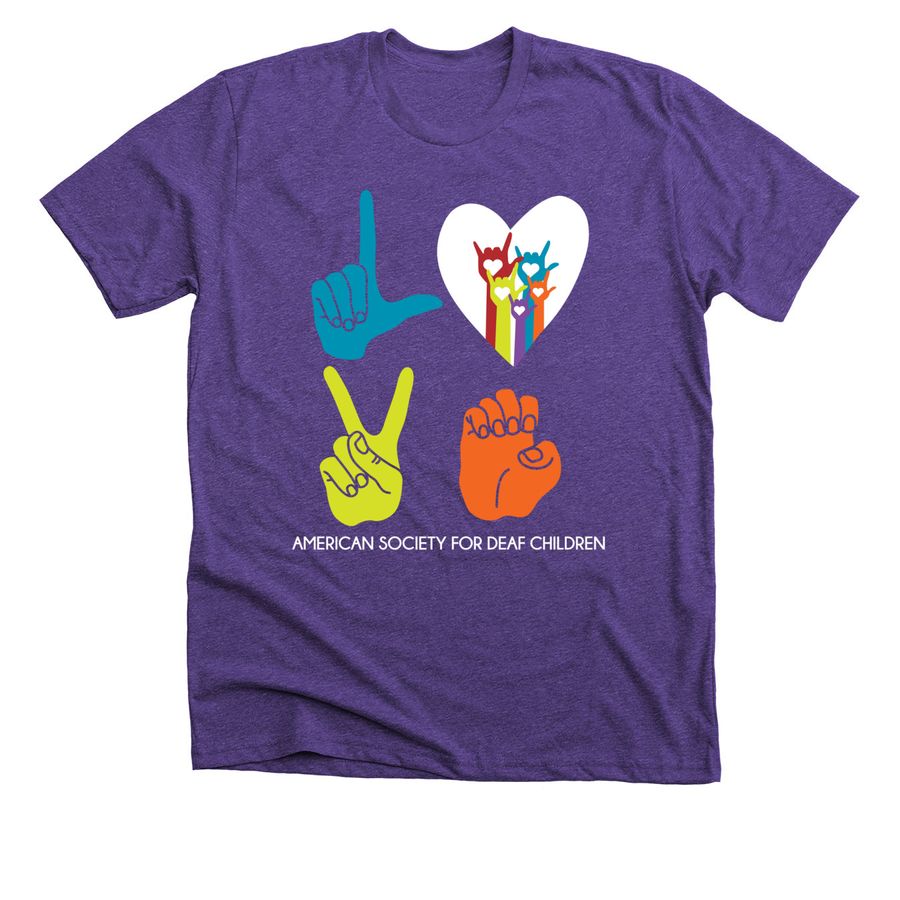 Share your LOVE for ASL!
There's a bunch of warm and fuzzy feelings in the air and ASDC's LOVE shirt is the perfect way to show the world just how you feel!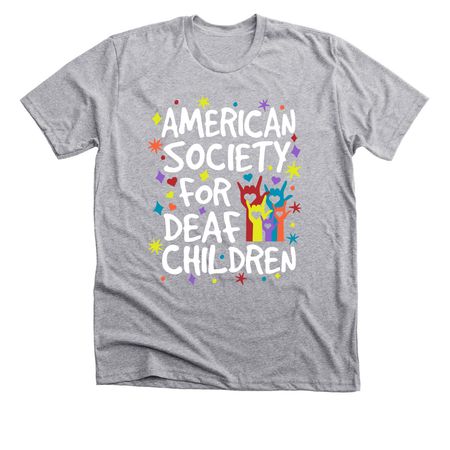 We've got SPIRIT, how about YOU?
ASDC's spirit shirt is the perfect way to share your commitment to language accessibility for EVERY deaf child! Grab one, grab several for everyone in your family!
We would love to see where in the world the ASDC Spirit Shirts are!  Wear your shirt(s) and share with us where you're showing off your ASDC and ASL pride!  Send a photo to cheri@deafchildren.org and you just might end up on our social media with a special mention!
More styles and designs coming soon!
#GiveASL
Did you know you can gift an ASDC membership, ASL Weekend, or Family Conference registration to a family or friend? You can!
A perfect way to #GiveASL.
Learn more by clicking on each option below or email Cheri at

cheri@deafchildren.org

for more information.