Welcome to ASL Storytelling with ASDC
This ASL Stories Directory makes it easy for you to find hundreds of free videos of ASL retellings of your child's or student's favorite books. Research shows that reading and signing stories together helps promote essential literacy skills for ALL children: deaf, hard of hearing, and hearing. Use the ASL Stories Directory to quickly find stories by age or by the book's title. Make the most of signing and reading with your child! Get useful tips here.
Check this page often! We add signed stories & learning resources to the directory each week.  If you have a favorite video that's not listed here, or if you want to add your own video of you and your child signing one of your favorite books, please share it with Cheri at cheri@deafchildren.org. Thank you.
Why Reading to your Deaf or Hard-of-Hearing Child(ren) is Important
Dr. Leala Holcomb, an expert in Deaf education and literacy, says that all children — hearing and deaf — need the experience of being read to by a caring adult.
In this video, Dr. Holcomb offers lots of tips for making the experience fun and full of learning, including these: use your most expressive reading voice, bring your child's attention to key English words, explain the differences between similar English words, talk about English words that have more than one meaning, point out changes in font size and punctuation and talk about what it means, and switch back and forth between English and ASL.
And don't worry if you are still learning to sign — your enthusiasm will be contagious!
Presented by Dr. Leala Holcomb
Interpreted by Dr. Hannah Dostal
Apple Picking with Peppa Pig
Peppa Pig and her family go on an apple-picking adventure and bake a yummy pie for Granny and Grandpa Pig!
Peppa, George, Mummy Pig, and Daddy Pig celebrate the start of fall by going on a trip to the apple orchard. They will bake the apples into a delicious pie for Granny and Grandpa Pig–and Daddy Pig knows a special trick for getting the juiciest, most delicious apples! This storybook is based on the hit animated TV show, as seen on Nick Jr.
Great for the little ones!
Signed by Stephanie Voss
See below for a full directory of ASL Storytelling Videos or visit ASDC's YouTube channel!
Read with ASL: Meanings of SINK
Learn the different meanings of the word SINK and the many ways to use it in ASL.  A great language development activity for your family or classroom. 
Credits: Deaf ASL Presenter: Sandro Hatibovic, Voice-overs: Lynne D. Smith,
Editor: Don Parnell, Producer: Chris Wixtrom
Want to learn ASL or improve your ASL skills?
Take a look at our Online Classes and Workshops!
ASL StorySigning Coloring Pages
Storysigning coloring pages designed just for you!
Our fun coloring pages will align with various stories shown in our directory, focus on seasons, holidays, or specific topics, or were created just for fun! Coloring pages can be found in both English and Spanish.
Each coloring page shows a person signing, and how to correctly use the sign.  These are great additions to your signing and reading activities with your child! Check back often as we will add new coloring pages monthly, sometimes more!
Enjoy!
ASDC Social Stories & Articles
Social Stories and Social Articles in ASL are compiled and adapted by ASDC to support parents, educators, professionals, and advocates as they teach and share information about social communication or interactions, rules, expectations, or routines. with children who are Deaf/Hard of Hearing.
Social Stories and Social Articles are a safe and supportive way to provide children with information about social changes and expectations.
Social Stories in ASL are also available on ASDC's YouTube and Kids YouTube Channels and under our Mental Health Resources tab.  Companion Social Articles can be downloaded and printed.
ASL Stories Directory by
TITLE
Note: When a story is listed twice (or even three times) in the ASL Story Directory, it means that we are linking out to videos of different people telling the same story. Watch each one and compare them! There are so many fun ways to tell the same story in ASL.
ASL Stories Directory by
AGE
ASL Stories Directory by
HOLIDAY | MONTH
Blank
Martin Luther King, Jr. Day

In honor of Martin Luther King, Jr. Day
Video StorySigned by JC Smith
Arguably King's most iconic speech, "I Have a Dream," is a must for understanding the Reverend's legacy and impact.
As we prepare to honor Dr. King next week, we take this moment to recognize his impact. The 1963 March on Washington and Dr. King's speech led to the passage of the Civil Rights Act of 1964 and the Voting Rights Act of 1965, forever changing the course of United States history.
This 14-minute video is a full ASL Translation of Dr. King's speech done by Gallaudet University student JC Smith.
For younger learners, abbreviated versions of this speech and other stories are available in our MLK ASL Resources.
Blank
Black History Month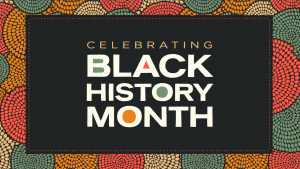 Every year in February during Black History Month, we celebrate the work and legacy of prominent Black leaders who've paved a way for racial equity and inclusion in the United States. It's also a time when people celebrate Black culture and history including music, art, literature, etc.
Within the larger Black American community, there are a plethora of diverse groups and experiences. One of these groups is the Black deaf community, who have their own unique culture and language.
We highlight and celebrate the history of Black Deaf culture in America, Black American Sign Language (BASL), and the importance of its legacy beyond Black History Month.
For ASL Resources for Black History Month – visit us here >>
For more information about how to find online communities for people who are Deaf and Black, visit this page
Blank
Valentine's Day
Books with the themes of love, gratitude, acceptance, and self-esteem.
Blank
St. Patrick's Day
Books about St. Patrick's day and the color green!
Blank
National Deaf History Month
NATIONAL DEAF HISTORY MONTH RESOURCES
FACTS
Today, about 11.5 million Americans have some sort of hearing impairment, ranging from difficulty in hearing conversation to total hearing loss. That's about 3.5 percent of the population. In addition, around 50 million of the population experience some level of tinnitus — a constant ringing in the ears.
National Institute on Deafness and Other Communication Disorders: Statistics About Hearing
A deaf quarterback is credited with the invention of the modern circular football huddle. Read more on this Wikipedia page started by UA students.
The Deaf and the Origin of Hand Signals in Baseball
Deaf Culture Facts That Might Surprise You
Deaf Fun Facts You Need to Know
---
DEAF HISTORY
April 15, 1817 — The American School for the Deaf, the first public permanent school for Deaf children in the United States, was opened. Located in West Hartford, Connecticut, the school is a nationally renowned leader in providing comprehensive educational programs and services for Deaf and hard-of-hearing students.
April 8, 1864 — Gallaudet University, the first and only higher education institution for Deaf and hard-of-hearing students, was founded. Gallaudet, a private federally chartered research university in Washington, DC, is the only university in the world where students live and learn using American Sign Language and English.
---
A HISTORY OF DEAF RIGHTS, CULTURE, AND LANGUAGE
Encyclopedia Britannica: History of the Deaf includes information dating back to the 16th century.
People and Events in Deaf History
---
COMMUNICATION
Healthy Hearing: Communication Tips for Talking to People with Hearing Loss
Disability Language Style Guide: Deaf
American Sign Language Classes
NAD's Position on Deaf People in Media
---
MORE IMPORTANT RESOURCES
National Association of the Deaf
National Association of the Deaf Resources
National Institute on Deafness and Other Communicative Disorders: Quick Statistics About Hearing
American Sign Language Spoken Here – "Before William Stokoe's groundbreaking research, American Sign Language (ASL) was erroneously viewed as a pantomime, a poor substitute for spoken speech. Now ASL is recognized as a language with its own syntax, morphology, and structure." With National Science Foundation grants Stokoe and two of his Gallaudet colleagues created the Dictionary of American Sign Language on Linguistic Principles in 1965. National Science Foundation
Deaf President Now – In March 1988, Gallaudet University experienced a watershed event that led to the appointment of the 124-year-old university's first deaf president. Since then, Deaf President Now (DPN) has become synonymous with self-determination and empowerment for Deaf and hard-of-hearing people everywhere.
How 'Deaf President Now' Changed America – A brief history of the movement that transformed a university and helped catalyze the Americans With Disabilities Act.
D-PAN.TV – In March 2016, Deaf Professional Arts Network, known as D-Pan, launched a go-to source for American Sign Language-related content. The highlight of the network is DTV News, featuring Deaf anchors who share national news in ASL along with captioning and voiceovers. The network also offers a variety of entertainment and educational content produced by and starring some of the biggest names in the Deaf community.
Deaf View/Image Art, also known as De'Via, is art that examines and expresses the Deaf experience form a cultural, linguistic and intersectional point of view.
Museum of Deaf History, Arts and Culture – Located in Olathe, Kansas, the museum exposes visitors to the historical experiences of being Deaf and the numerous contributions of Deaf people to the world.
---
FILM | TELEVISION | BOOKS
"Deaf U" is a Netflix reality series that follows a group of Deaf and heard of hearing students at Gallaudet University, a private university for the education of deaf and hard of hearing in Washington, DC. Released in the fall of 2020, the series is produced by actor, model and deaf activist Nyle DiMarco.
"Audible" is a 2021 short film documenting a Maryland High School for the Deaf high school athlete. It is available on Netflix.
Documentary: "Through Deaf Eyes" — This two-hour documentary explores 200 years of Deaf life in America and presents various perspectives on being deaf. The film is propelled by the stories of people, both eminent and ordinary, and sheds light on events that have shaped Deaf lives. The film includes interviews with prominent members of the Deaf community, including actress Marlee Matlin and Gallaudet University president emeritus I. King Jordan. Interwoven throughout the film are six short documentaries produced by Deaf media artists and filmmakers.
"CODA," which won an Academy Award for Best Picture and numerous other awards, was the first film to have burned-in subtitles on screen. CODA stands for Child of Deaf Adults. The movie, released in 20201, is about a hearing child in a deaf family who finds herself torn between pursuing her love of music and helping her family's struggling business. CODA is available on Apple TV+
"Sound and Fury" is a documentary that follows the lives of the Artinians, an extended family with Deaf and hearing members across three generations. Together they confront a technological device that can help the deaf to hear but may also threaten Deaf culture and their bonds with each other.  The film was nominated for an Academy Award for Best Documentary Feature and won the National Board of Review Freedom of Expression Award. The documentary is available on Amazon Prime, Apple TV, Sling TV and Roku Channel.
"Deaf Jam: ASL Poets in the Spotlight" showcases students who perform in their first American Sign Language Poetry Performance at Lexington School for the Deaf. The documentary is available on PBS.
"A Look into the Deaf Community" is an 8-minute short that shares information on Deaf culture and American Sign Language. It is available on PBS and part of the Rise and Shine series for children on Arkansas PBS.
"The Power of Silence" is a series on PBS that explores deafness and hearing loss through the many different lenses of education, understanding, compassion and technological advances.
"Why Sign Language was Banned in America" is a 12-minute short on PBS as part of the Otherwords series.
View a more extensive list of movies about the Deaf community, including deaf narrative movies and ASL movies and documentaries.
Films to celebrate national Deaf History Month
---
FAMOUS DEAF & HARD-OF-HEARING ACTORS & ADVOCATES
Sandra Mae Frank — actress and producer, "New Amsterdam"
Marlee Matlin — author, activist, Academy Award-winning actress for "Children of a Lesser God" in 1986, and starred in "Coda" in 2021
Nyle DiMarco – model, actor, activist, first deaf winner on "America's Next Top Model" and "Dancing with the Stars," an executive producer of "Audible," and president of the Nyle DiMarco Foundation
Heather Whitestone – Alabama native and the first deaf woman to be crowned Miss America
Juliette Gordon Low – founder of the Girl Scouts
Derrick Coleman – first deaf offensive player in the NFL and played for the Seattle Seahawks, including in the XVLIII Super Bowl
Lou Ferrigno — actor, bodybuilder, and personal trainer, known for his role as the Incredible Hulk
5 Famous Deaf People Who Changed the World
ASDC gathers and compiles resources from various sites, including our national allied partner organizations.  This is not an exclusive or inclusive list.  Please feel free to share resources we may have missed.  We're continually updating as we go.