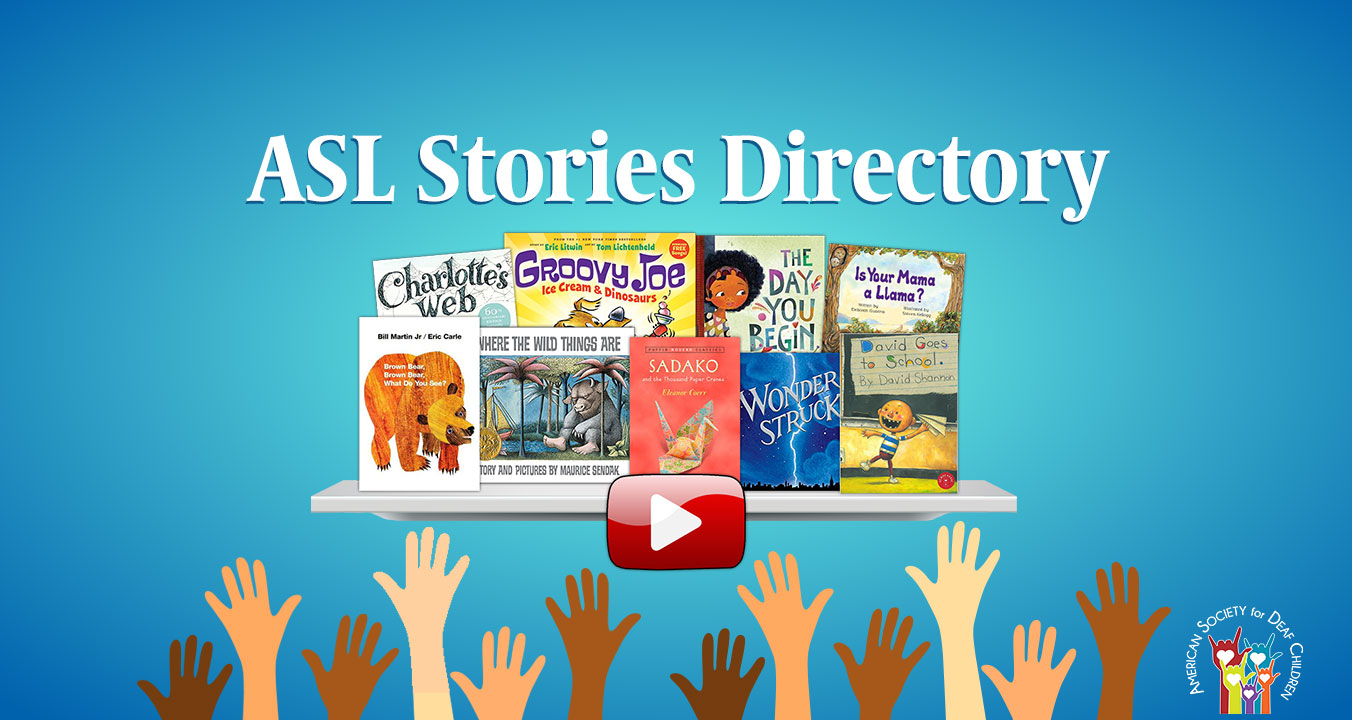 ASL Stories Directory
Updated 1/20/22
This ASL Stories Directory makes it easy for you to find hundreds of free videos of ASL retellings of  your child's favorite books. Research shows that reading and signing stories together helps promote essential literacy skills for ALL children: deaf, hard of hearing, and hearing. Use the ASL Stories Directory to quickly find stories by your child's age or by the book's title. Make the most of signing and reading with your child! Get useful tips here.
Check this page again soon! We are adding more signed stories to the ASL Stories Directory each week. If you have a favorite video that's not listed here, or if you want to add your own video of you and your child signing one of your favorite books, please share it with Cheri at cheri@deafchildren.org. Thank you.
ASL Stories Directory by
AGE
ASL Stories Directory by
HOLIDAY
Blank
MLK Day / Black History Month
Books about Martin Luther King, Jr.
Books about Black history and stories featuring African American characters
Blank
Valentine's Day
Books with the themes of love, gratitude, acceptance, and self-esteem.
ASL Stories Directory by
TITLE
Note: When a story is listed twice (or even three times) in the ASL Story Directory, it means that we are linking out to videos of different people telling the same story. Watch each one and compare them! There are so many fun ways to tell the same story in ASL.
If you enjoy using the ASL Stories Directory, please consider donating or joining ASDC. See our Impact Report to learn more about how we're bringing families together through American Sign Language.