What does ASDC do?
At ASDC, we bring families together through American Sign Language (ASL) and we are here to support YOU.
The American Society for Deaf Children provides resources, advocacy, and mentoring for every family with a deaf child so they can communicate, connect, and thrive – together.
Did you know that over 85% of deaf children are born to hearing parents? Your donation ensures that parents get immediate access to the resources they need to:
Learn American Sign Language (ASL) to provide a language-rich environment for their child
Connect with members of the Deaf community to provide a strong social support network and language models for their child
Effectively advocate for their child's educational rights to get the best possible outcomes for their child from the very beginning
Together, we can create a language-diverse world.
YOU, our generous donors, make our work possible and help us reach our community of families nationwide. 
Here are some program highlights from 2022. 
Families & Educators who used our asl stories directory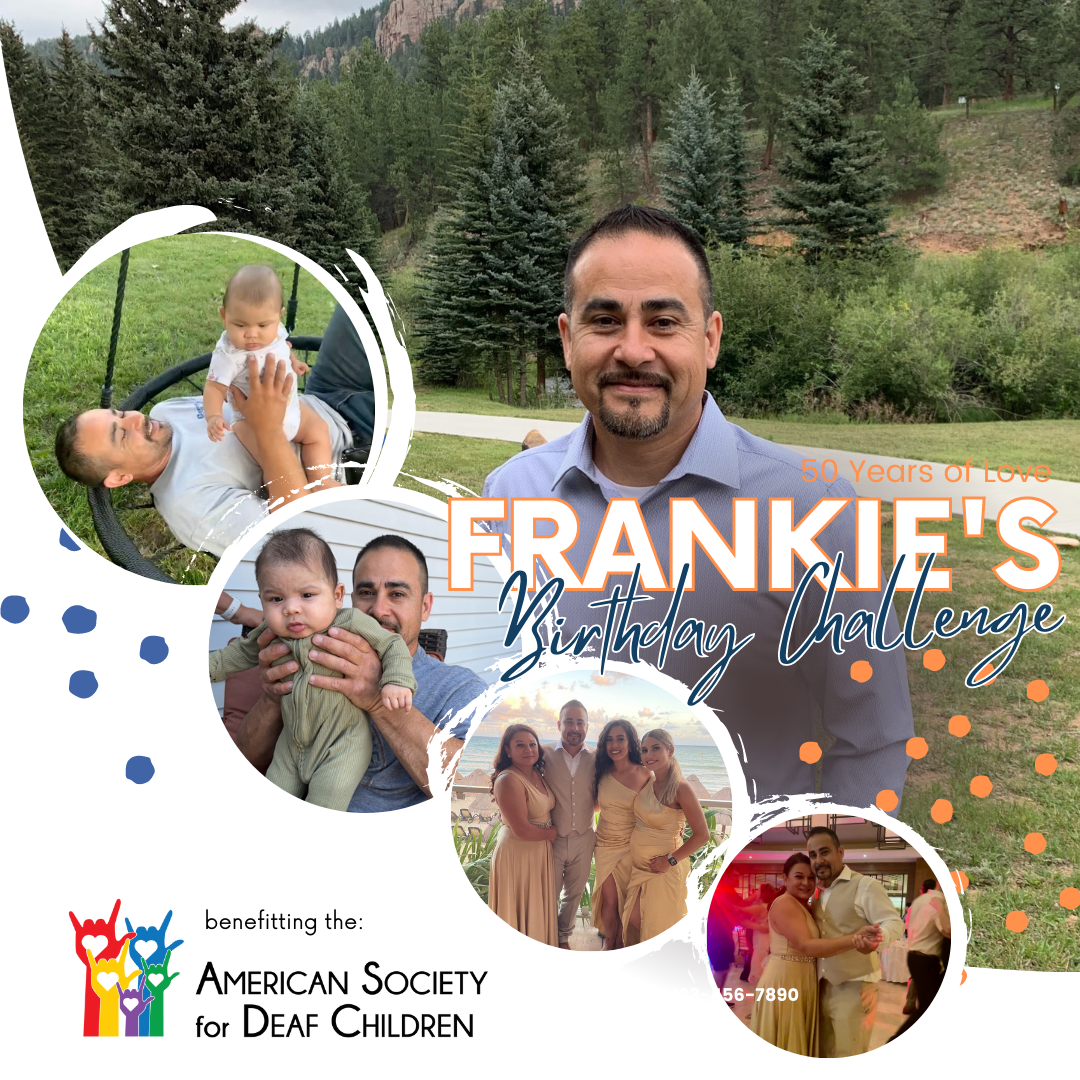 Celebrate the Day. Pass on the Love.
Join us in celebrating Frankie Correa's 50th birthday! Frankie's turning 50! In true Frankie style – he has chosen to give to others instead of receiving for himself. Help us show Frankie some big birthday love by making a donation in his honor to an organization near and dear to his heart: The American Society for Deaf Children.
He has chosen this organization because they work tirelessly to support families like ours—families navigating the complexities of raising children with hearing loss. That's just how big his heart is. That's how big he loves his family, especially his grandson, Saint, in wanting him to have a world that's language-diverse and accessible.
Join us in celebrating Frankie's 50th – make a birthday donation to ASDC.