ASL Vocabulary in Class 1

COVID-19 Signs: mask, contagious, social distance, 6 feet away, virus, hand sanitizer, wash hands, city, closed, shut down, restaurants, barber shops, open, pneumonia, respiratory illness, coronavirus, restriction, phase one, phase two, doctor
Home Signs: home, clean, dirty, vacuum, dust, wash window, dishwasher, load the dishwasher, unload the dishwasher,  mow grass, laundry, washer, dryer, fold, living room, family room, dining room, basement, stairs, bedroom, bathroom, shower, bath, running out (of something), food, snack, shopping, money, buy, cooking, talk, neighbors, family, wow, champ, garden, grow, grandma, grandpa, birthday
Work & School Signs: school, online, internet, watch TV, homework, meetings, video, class, chat, assignment, working, remote, language arts, english, writing, reading, science, math, social studies, history, ASL, drama, PE
Activity Signs: trampoline, soccer, dodge ball, volleyball, baseball, exercise, bike ride, go out, fish, climb, rock climbing, puzzle, paint, drive around, visit, graduation, parade, play
Time Signs: Sunday, Monday, Tuesday, Wednesday, Thursday, Friday, Saturday, yesterday, today, tomorrow, morning, afternoon, evening, stay up overnight, wake up, get up
Checking In: Are you okay? Do you have heat? Do you have electric? Do you have money? Do you have grocery money? Do you know how to cook? Do you remember to take your medicine every day?
Plus get grammar tips for using adjectives, time phrases, and age phrases.
ASL Vocabulary in Class 2
School Signs: math, language arts, English, writing, reading, science, gym, PE, social studies, history, art, music, markers, colored pencils, pencil, eraser, pencil case, agenda book, backpack, crayons, books, calculator, tape, ruler, ten frame, lined paper, binder, folder, glue, Chromebook, laptop, charger, money, snacks, crackers, bars, chocolate bar, drink, pop, water, chips, gym shoes, uniform, wifi, disconnect, wifi freeze, water bottle, library, media center, TV, computer, projector, smart board, desk, table, chair, window, manipulatives, You'll see examples of regional variations of some of these signs.
Question Signs: who, what, why, when, where, how, which. Learn about important facial expression that go with each of these signs.
Phrases beginning signers can use: I know some sign. I know some ASL. I know a little bit of sign. I want to learn more. I learned to sign from a book a long time ago. Slow down. It's going over my head. Again, please. I am learning sign. I don't understand. I don't know. Help me.
Issues: Learn how to handle issues related to wearing a mask when communicating with deaf and hard of hearing people.
Plus see examples of directional signs and learn about how to choose an app for learning ASL. 
Take a quiz and see how many signs you can identify!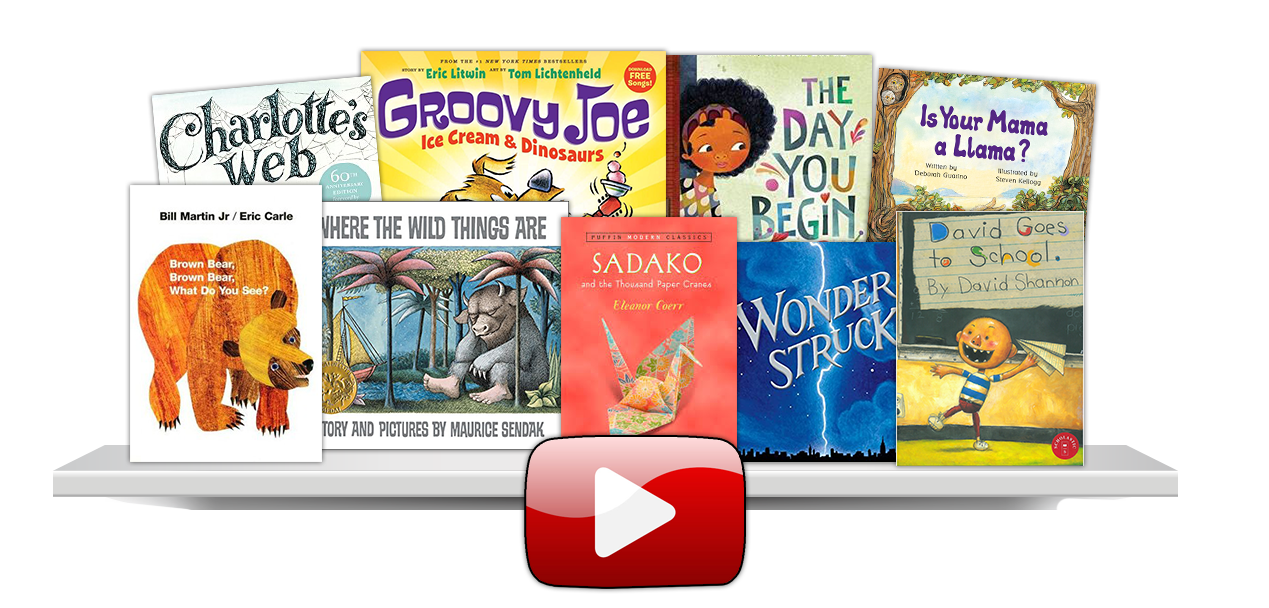 ASL Stories Directory
We've made it easy for you to find hundreds of free videos of ASL retellings of  your child's favorite books. Search for stories by your child's age or by the book's title.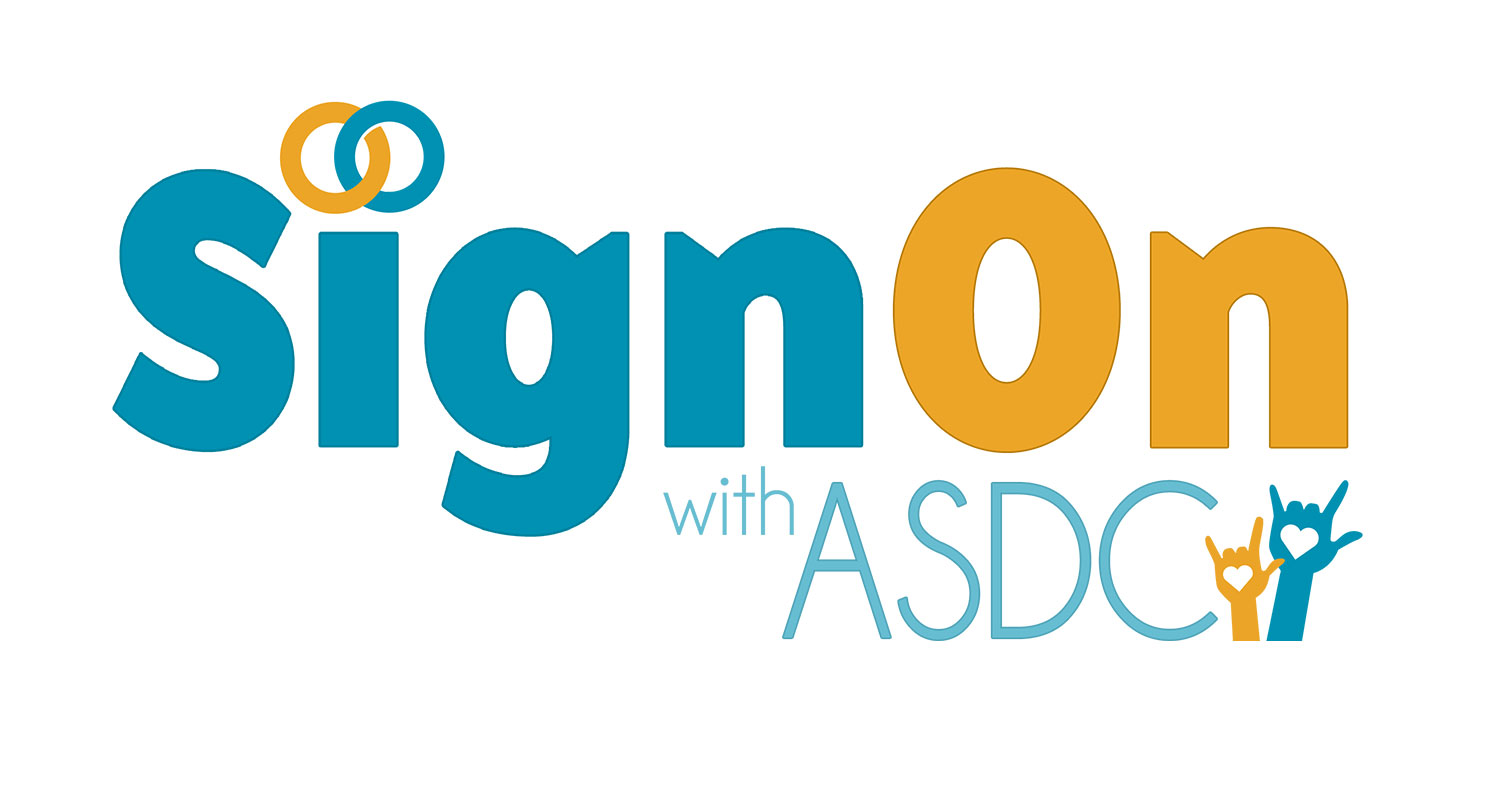 Practice ASL online!
Sign with a Deaf adult in real time and choose your conversation topics. Or your child can join "Friends Like Me" and chat with other deaf and hard of hearing children their age once a week. ASDC members get 5 FREE sessions (a $125 value). Not a member yet? Join ASDC.