The Horace Mann School for the Deaf and Hard of Hearing in Boston is seeking candidates for School Leader position. They are looking for individuals with a strong commitment to public urban education of deaf and hard of hearing students. As a dual language program, they seek diverse candidates who support the school's vision and mission and are fluent in both American Sign Language and English.
See job qualifications (required and preferred) here – or listed below.
Get additional information about leadership in Boston Public Schools here.
Questions? Contact Megan Reed (mreed@bostonpublicschools.org) in the BPS Office of Leadership Development.
Apply online here and indicate in your cover letter that you are specifically interested in this position.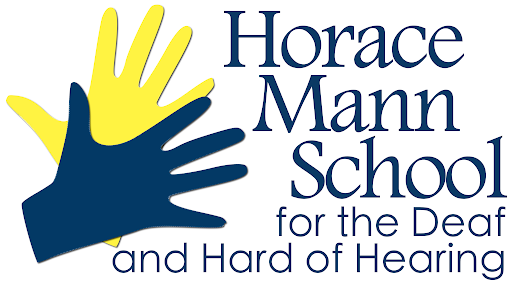 Head of School Qualifications
(Required & Preferred)
REQUIRED
Culturally and linguistically competent school leader able to effectively work in authentic collaboration with all school community stakeholders and the Boston Public Schools to advance the mission and vision of the Horace Mann School for the Deaf and Hard of Hearing.
Demonstrated high level, native or near-native fluency in American Sign Language, and written English skills.
Experienced in leading a dual language, American Sign Language/English, school for Deaf and hard of hearing students in a public K-12 urban school
Expert Deaf education leader committed to advancing social justice, equity, anti-racist education and appropriate inclusive practices for Deaf and hard of hearing children, including students with multiple special needs.
Knowledgeable of Special Education laws and the Individualized Education Plan (IEP) development and accountability systems.
Effective distributed leadership approach to develop and support the work of the instructional leadership team (ILT), and all teams in the school organization
A proven leader with a clear leadership philosophy and a vision for the future of the Horace Mann School for the Deaf and Hard of Hearing.
Ability to effectively communicate and develop strong partnerships with parent groups, community groups, leaders, universities, educational agencies and business partners to advance the school's strategic plan, implementation and assessment.
Masters Degree in Deaf Education, Special Education, Behavioral/Social Sciences or related field.
Holds or is able to obtain a Massachusetts School Principal License or successful completion of MA-PAL within district approved completion timeline.
PREFERRED
A school leader who is Deaf or hard of hearing who reflects the school student population.
Multilingual in ASL, English, and a third language such as Spanish (one of the home languages of the students).
Effective advocate for Deaf and hard of Hearing children at the Local, City, State and Federal level.
Minimum of three years (3) of experience as a teacher of Deaf, hard of hearing, and/or work with Deaf, hard of hearing or special education students in educational settings
Minimum of three (3) years of experience as an administrator in an educational program serving Deaf, hard of hearing, and/or special education students