Clemson University's ASL Club Raises Funds for ASDC
Members of South Carolina's Clemson University ASL Club raised almost $245 as part of Chipotle's "Do Good" Charitable Community Outreach program.
Students, faculty members, family, and friends were encouraged to dine at the Charleston, SC Chipotle from 4-8 pm to raise money for ASDC.  33% of the evenings' sales were donated to the cause.
Thank you Clemson University's ASL Club! Your support contributes so much to our mission of supporting parents of children who are deaf and hard of hearing, and ensuring that every deaf child can learn sign language from the very start.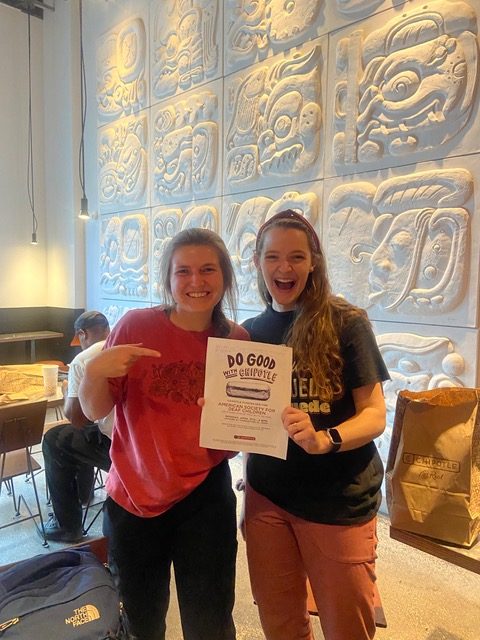 You Can Help Support Clemson University's ASL Club!
As part of their continued support of ASDC, the Clemson University ASL Club has created these fun stickers with all proceeds supporting ASDC Programs and Services and promoting language rich environments for all. 
To purchase your stickers, please reach out to Cheri at cheri@deafchildren.org for more information!