Happy Father's Day from all of us here at ASDC!
Here's to dads everywhere! Take a look at this fun collection of video messages for some special dads out there! Enjoy!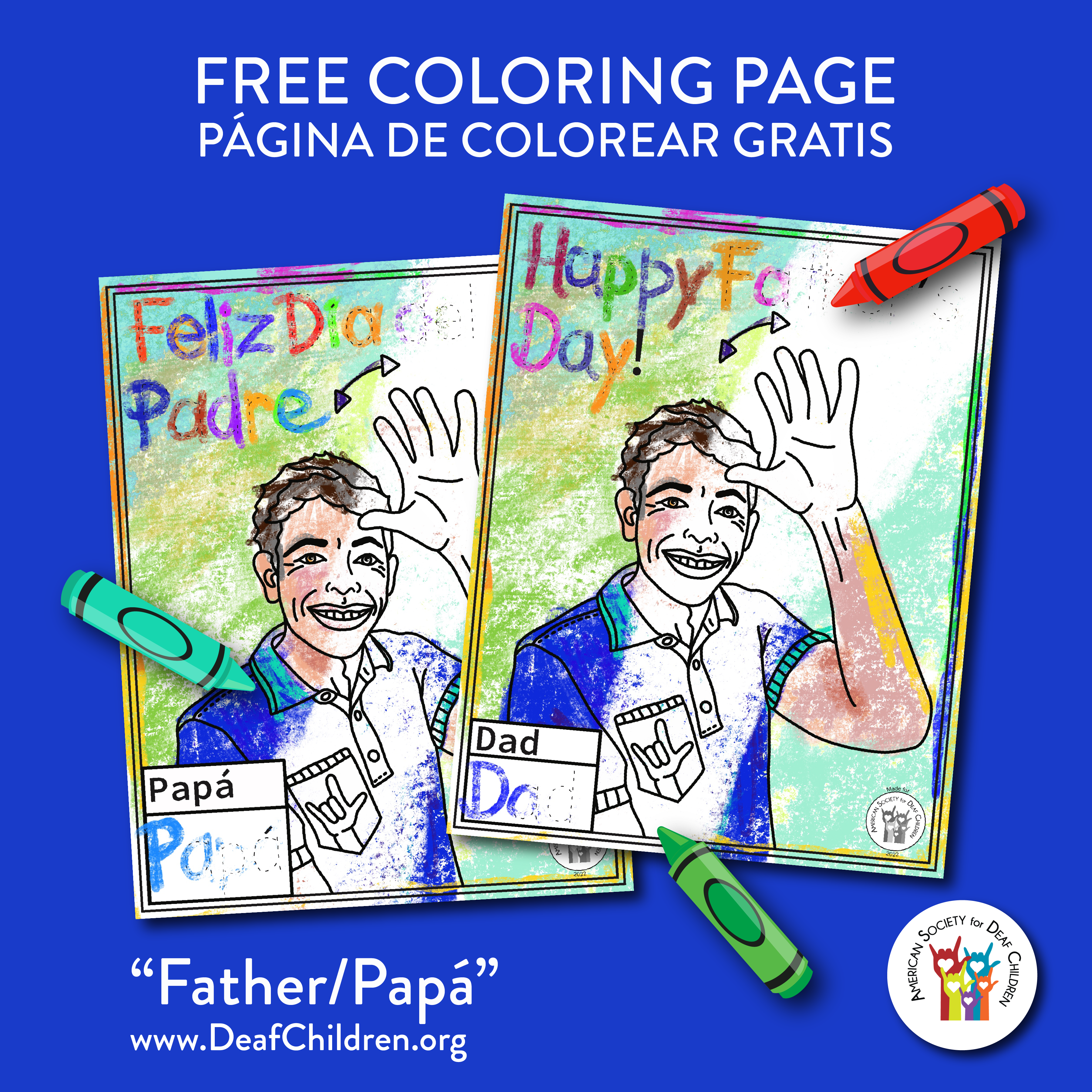 Color with Dad!
A fun, interactive coloring page in English & Spanish celebrating dad! Great additions to your signing and reading activities with Dad! Choose your downloadable page below!