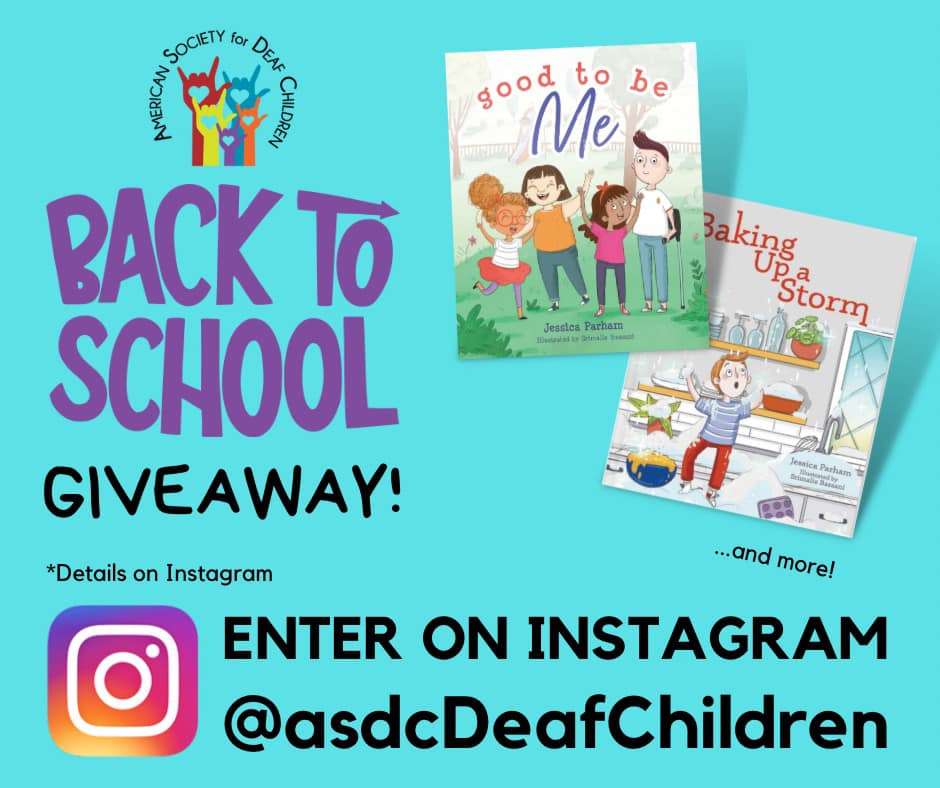 ""
Back to School Giveaway!
Last week, we shared the adorable story "Good to be Me" as part of our weekly "ASL Video of the Week" story signing series.  Now you have the chance to get your very own copy! 
American Society for Deaf Children is excited to partner with Jessica Parham- Author and Amelia the Archaeologist to kick off back-to-school learning and transitions!
Our Instagram name is @asdcDeafChildren/ https://instagram.com/asdcdeafchildren
More details on how to enter to win books and more on our Instagram: https://instagram.com/asdcdeafchildren
Be sure to check out the ASL Stories Directory where you'll find this and other wonderful stories told through ASL Story Signing!
*This is also no way associated with or endorsed by Instagram.
#Deaf #DeafResources #DeafRoleModel #DeafCan #SignLanguage #LearnASL #LanguageAcquisition #LanguageDeprivation #DeafEducation #DeafChildren #AmericanSignLanguage #DeafCommunity #Accessibility #Inclusion #HearingLoss #SignLanguage101 #ReadAndSignAlong 
See less