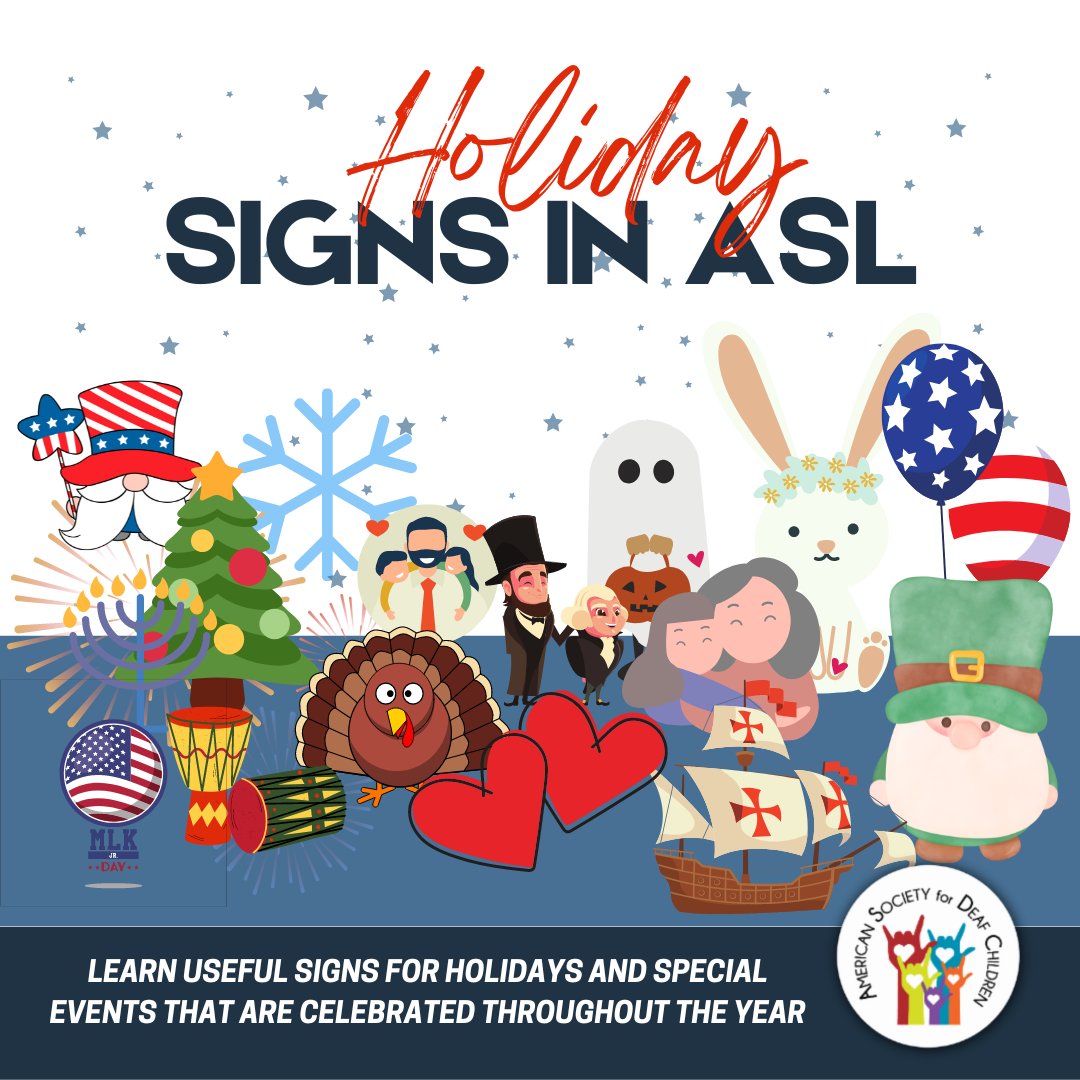 It's that time of year! Join us for this fun and interactive ASL class to learn useful signs for holidays and special events that are celebrated throughout the year.
Day: Monday, October 24, 2021
Time: 8:00 – 9:30 pm (Eastern)
Teacher: Edna Johnston
Platform: Zoom (See sidebar)
Great for ALL skill levels! An interpreter will be provided.

*ASDC members attend this webinar for FREE!
Email Cheri@deafchildren.org for your discount code.
Not a member? Join ASDC here