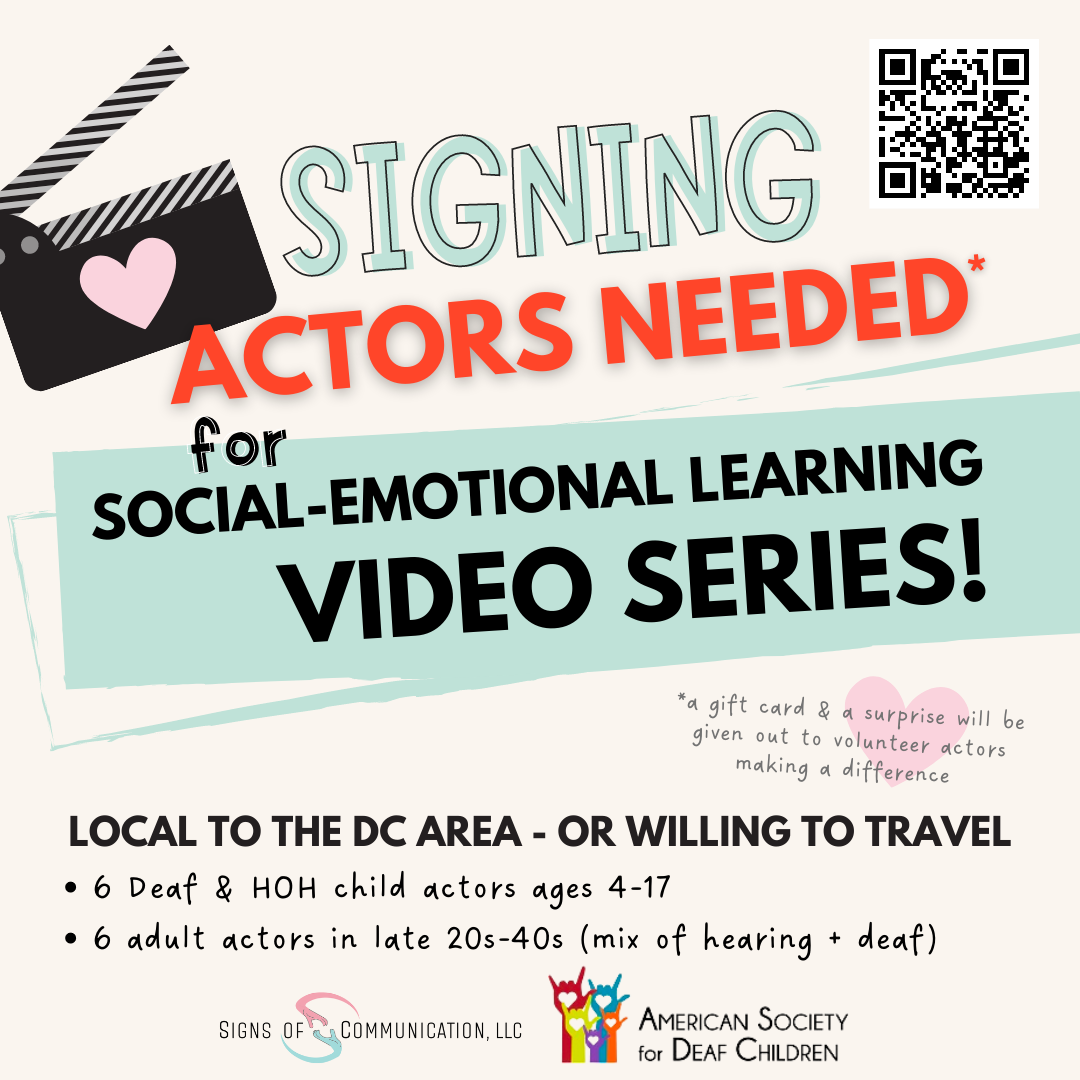 We're excited to announce that Signs of Communication, LLC and the American Society for Deaf Children are partnering to create a social-emotional learning video series. 
This is a series of video episodes (each approximately 10-15min) that shows how families learn to solve their problems and achieve their goals. The episodes focus on four different families who have deaf and hard of hearing (D/HH) children and communicate with American Sign Language (ASL) and English. During each episode, the kids "break the 4th wall" in order to include the audience, breaking down more complicated vocabulary and asking questions about their viewer's life.

We are seeking volunteer actors to be involved in this project! You must be local to the Washington, D.C. area or willing to travel to the Washington, D.C. area. Volunteers will receive a gift card & special surprise for their time. We hope to film in December, either on a weekend or during winter vacation. The exact dates will be determined when we have selected actors.

Although the roles indicate gender, we are open to changing these to fit the right actors, including LGBT families, so feel free to pick any character you are interested in auditioning! Have an idea for a character that's not listed? Feel free to contact us at info@signsofcommuncation.org