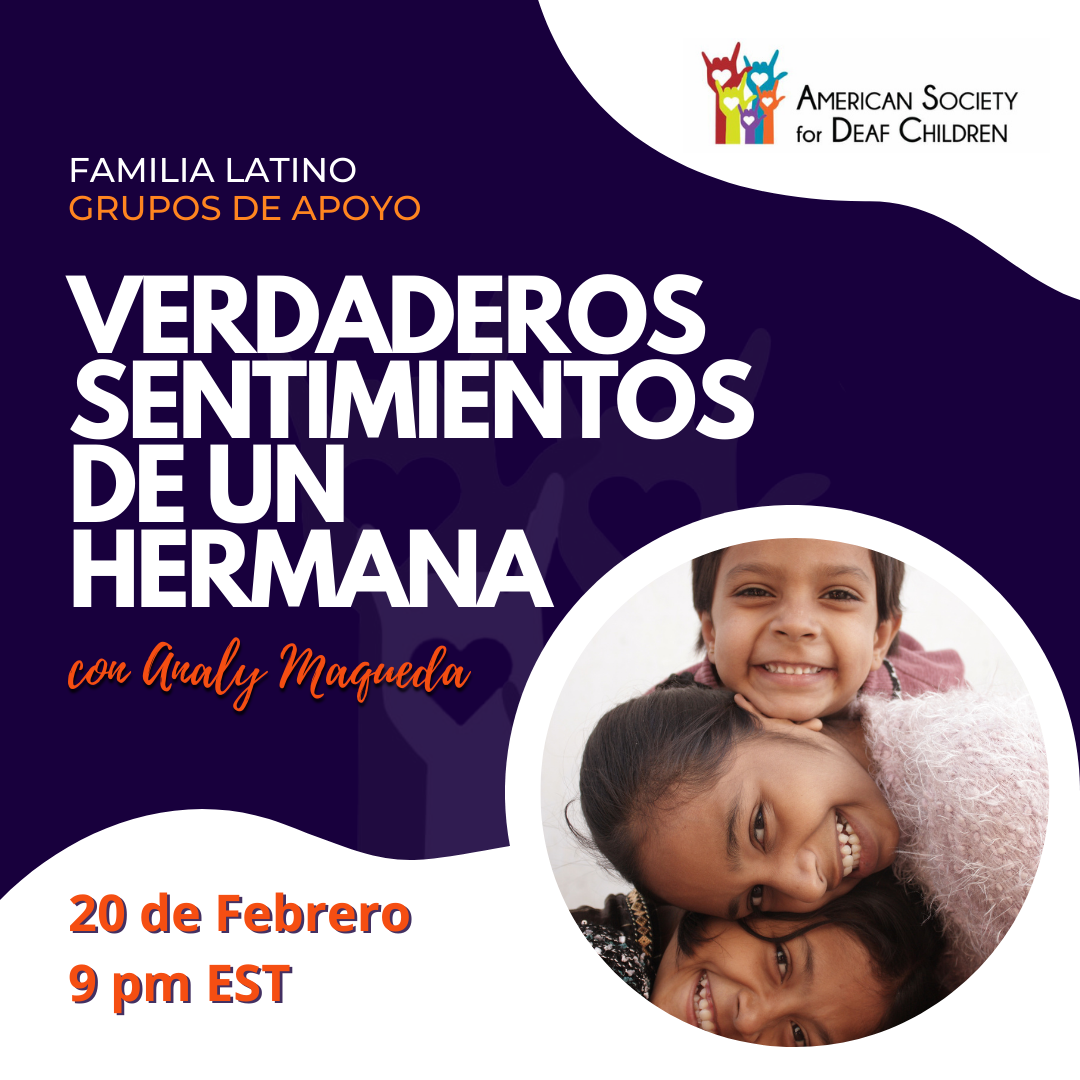 Únase a nosotros mientras escuchamos los verdaderos sentimientos de Analy Maqueda. Analy es una joven adulta oyente que tiene una hermana sorda menor. Analy compartirá su experiencia personal al crecer como hermana oyente con su hermana sorda. Escuche todo sobre su relación con su hermana y cómo decidió involucrarse dentro de la comunidad sorda.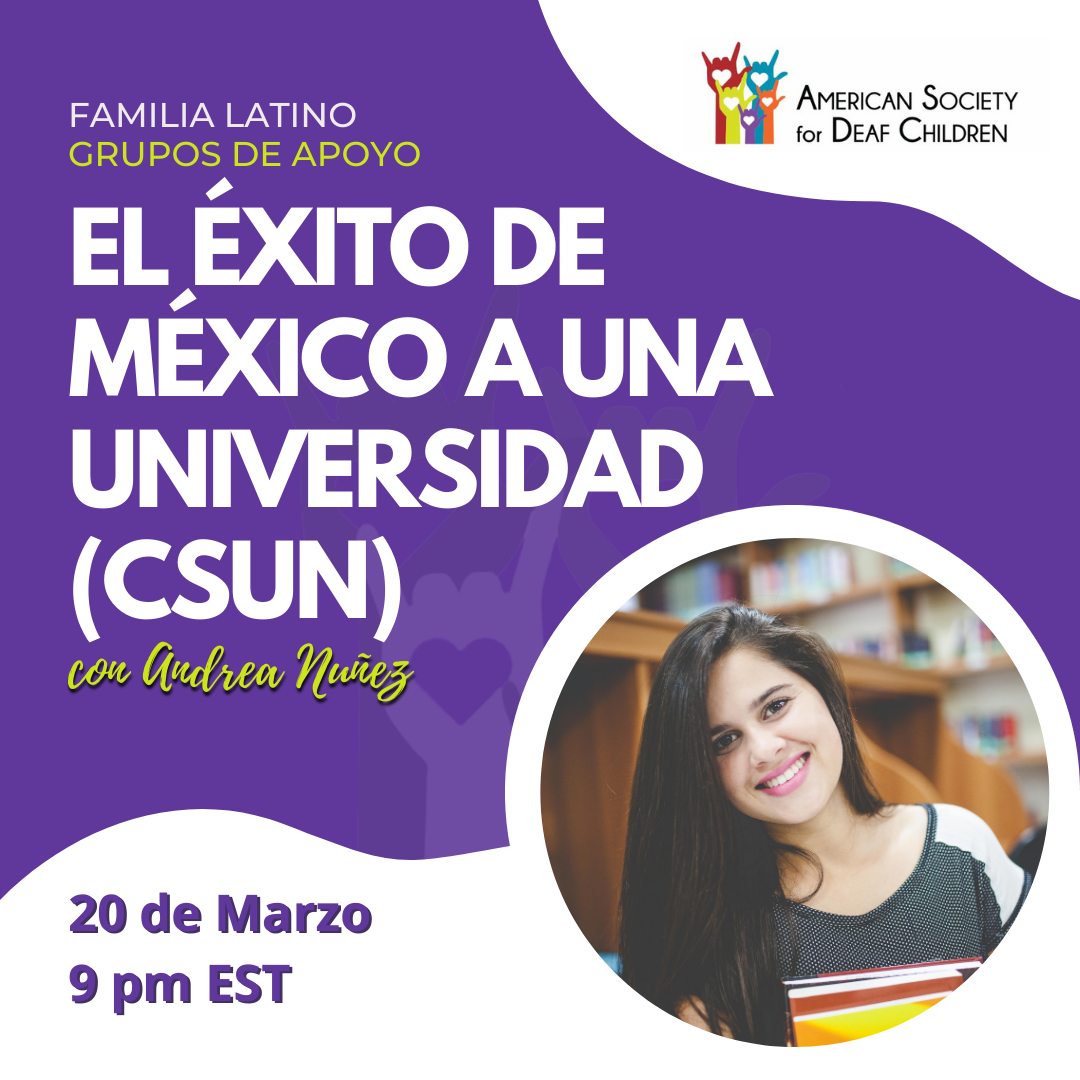 Únase a nosotros mientras escuchamos la historia de Andrea Nuñez. Andrea es una madre latina que trajo a su hija sorda a los Estados Unidos para obtener un mejor apoyo para su pérdida auditiva. Andrea compartirá su historia como una orgullosa madre mexicana de una exitas hija que pronto asistirá a la Universidad de Northridge.
Familia Latino Grupos de Apoyo
Cada mes, la Sociedad Americana para Niños Sordos
 organiza talleres virtuales y grupos para padres latinos de niños sordos. Los talleres están diseñados para ayudar a los padres latinos a navegar a través del aprendizaje de ASL, cómo trabajar con las escuelas, empoderar a sus hijos sordos y sus hermanos, abordar el bienestar de la salud mental y muchos otros temas.
A continuación se muestran nuestros temas programados para los próximos 6 meses. Marque sus calendarios con estas fechas para unos talleres importantes.
Los talleres son GRATUITOS.
 ¡Los invitamos a asistir a todos los talleres que gusten!
¿Preguntas? Por favor, envíe un correo electrónico a Yiesell Huerta a 
yeisell@deafchildren.org
______________
Each month, the American Society for Deaf Children
 hosts virtual workshops and groups for Latino parents and families with deaf children. Workshops are designed to help Latino parents navigate through learning ASL, how to work with schools, empowering their deaf child and their siblings, addressing mental health wellness, and many other topics.
Take a look at our roster of scheduled topics below. Mark your calendars and save the dates for these important workshops.
Workshops are FREE
. We invite you to attend as many workshops that support you!