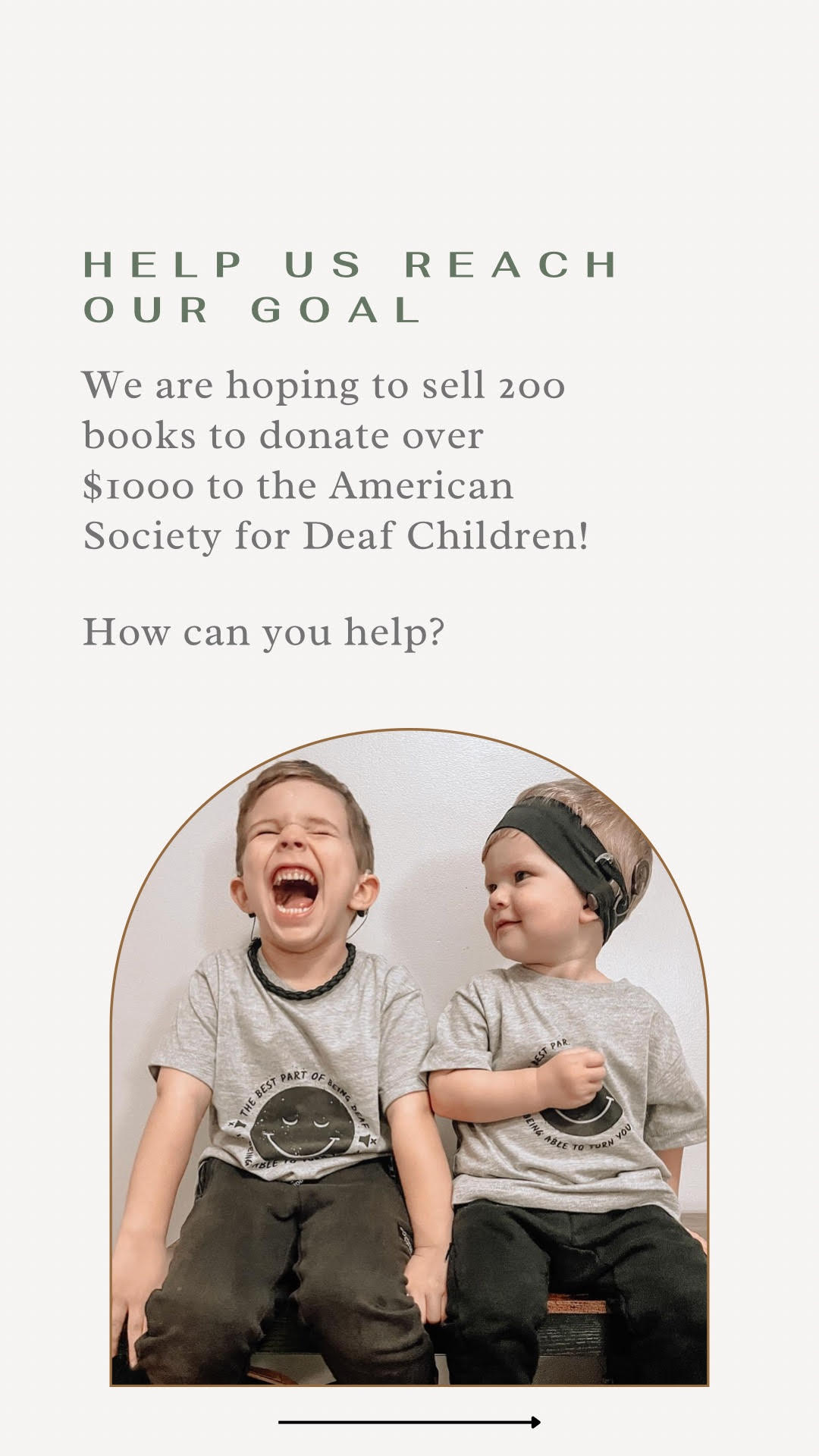 Brothers that READ together, LEAD together. ​​​​​​​​
Everyone, meet the newest Tiny Team Members Silas and Isaiah of No Such Thing! We are so excited for you to meet these two amazing brothers who are leading the way to make our world more inclusive. ​​​​​​​​
​​​​​Silas (5) has a love for extreme sports like snowboarding, skateboarding, and riding his four wheeler as well as playing the drums. Isaiah (1) has the funniest personality, loves music and reading books. His favorite place to be is outside and his favorite person is by far his older brother.​​​​​​​​
​​​​​​​​Both boys are deaf with bilateral cochlear implants and you will often find their amazing mama Felicia Aquilo using and teaching ASL. Silas and Isaiah and their family are partnering with No Such Thing to help raise funds for the American Society for Deaf Children. They are joining ASDC's mission to support D/deaf children and their families, making sure all D/deaf children have access to ASL, and helping to bridge that gap between hearing parents and deaf children like Felicia.
​​​​​​​​Take a look at No Such Thing's inclusive children's books featuring deaf children and adults as well as ASL be sure to order a copy today!
Order your books today!
Use code AQUILO20, get FREE SHIPPING, AND 20% will be donated back to American Society for Deaf Children.