Every April 22nd, people of all backgrounds come together to advance sustainability and climate action in commemoration of Earth Day.
Here, we share one of our favorite Earth Day stories in ASL: Earth Day: How We Care for Our Earth to help you teach your children and students why taking care of our earth is so important.
How will YOU celebrate Earth Day? Share your day with us and tag us in your Earth Day activities on our social media channels!
Use hashtags #ASDC #ASL #EarthDayASL #EarthDay #InvestInOurPlanet #EarthDay #EarthDayEveryDay #ClimateChange #Environment #Sustainability #TakeAction
For more resources about Earth Day in ASL – visit us here >>
Language Development Videos:
Language Comprehension and ASL Story Video in Spanish
Cuentacuentos ASL en Español
Learn the different meanings of the word SIGN!
In this video, sentences show different meanings of SIGN. Deaf ASL presenters describe real-life scenes. Voice-overs are ASL translations.
Deaf ASL Presenters: Katie, Luul Del, Yan Zheng. Voice-overs: Lynne D. Smith. Editor: Don Parnell. Producer: Chris Wixtrom
Es tu Mama una Llama en Español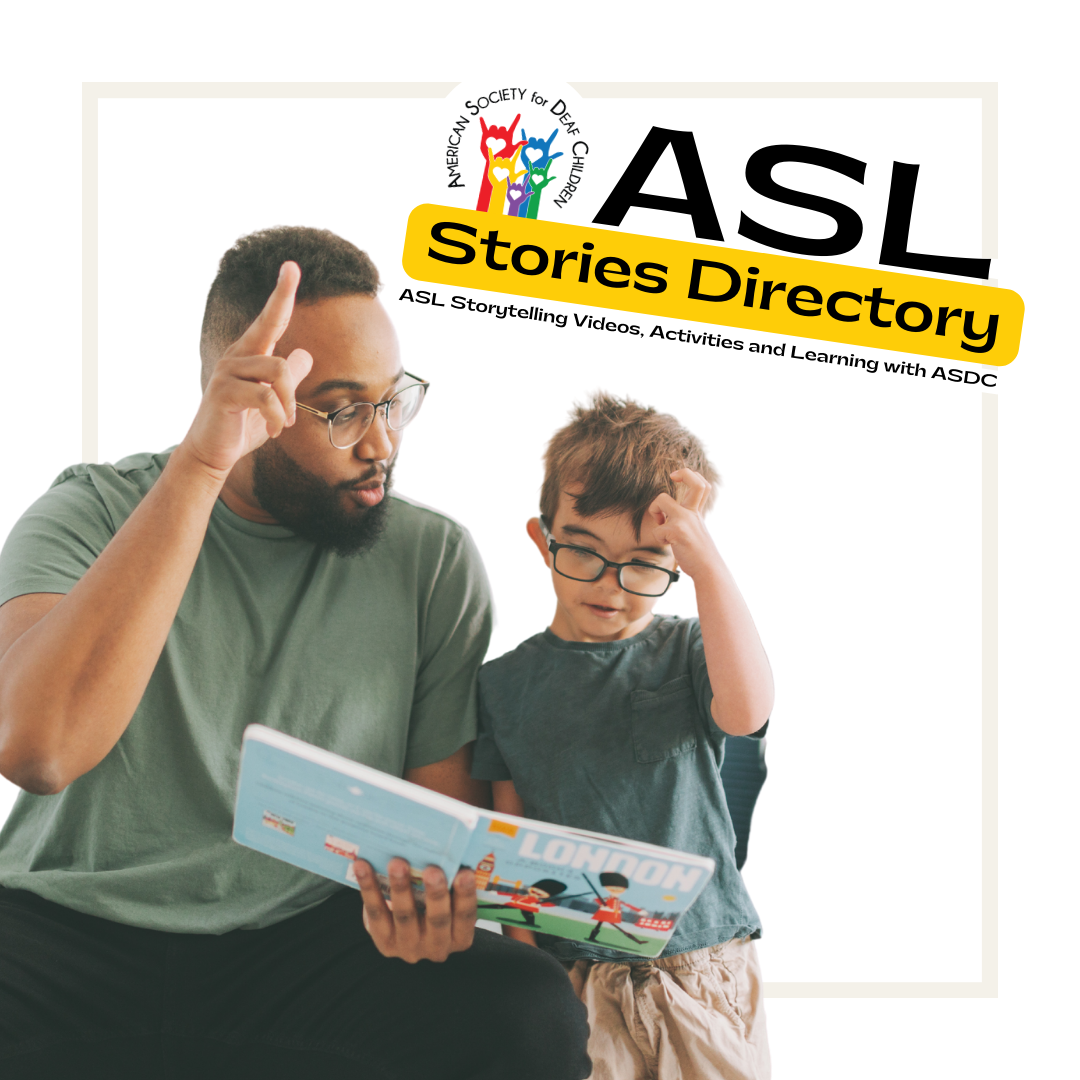 Boost your child's ASL and English skills at home! Visit our ASL Stories Directory and find your favorite children's books in ASL. Search titles by title, by age, or by holiday.