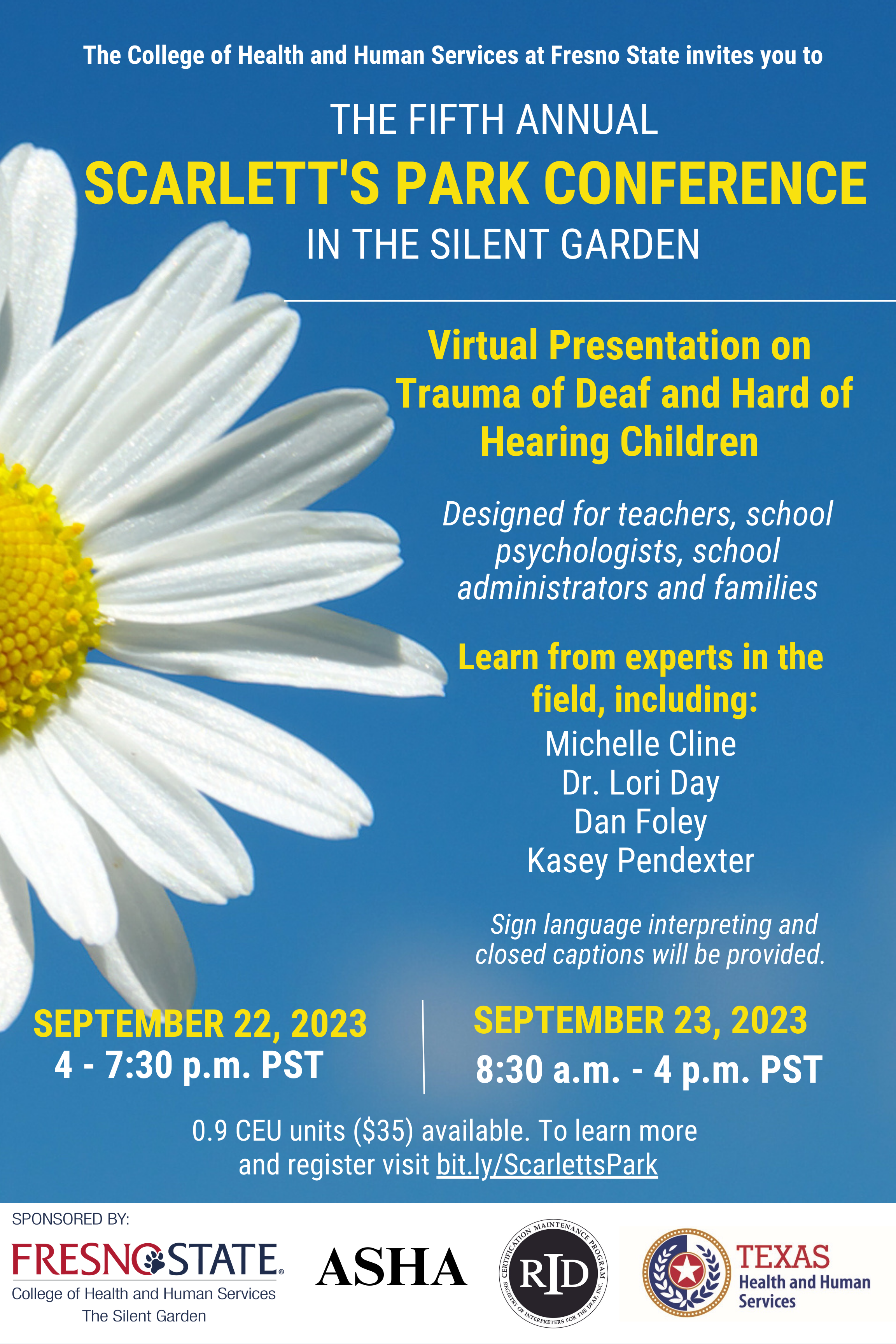 Scarlett's Park in the Silent Garden is an annual conference focusing on Deaf and Hard of Hearing children and adults with special needs. Each year, distinguished lecturers from the United States are invited to share their knowledge and expertise with our community.
This year's two-day virtual conference focuses on the Trauma of Deaf and Hard-of-Hearing Children and is explicitly designed for teachers, school psychologists, administrators, and families. We hope you join us for this crucial conversation. 
Virtual Conference Dates are:
September 22, 2023 | 4 – 7:30 pm
September 23, 2023 | 8:30 am – 4 pm
Registering for the virtual conference will give you access to the following:

1. Expert presentations on the trauma experienced by Deaf and Hard of Hearing children
2. Insightful panel discussions led by renowned professionals in the field, sharing their knowledge and experiences
3. Access to resources and materials related to the topic, which can benefit your professional and personal endeavors
Please share this conference opportunity with individuals who might benefit from this conference. Your advocacy and outreach will create a more inclusive and impactful conference experience.
Through the generosity of Fresno State's supporters and sponsors, this conference is being offered free of charge to ensure as many people as possible have access to the critical resources and information shared at the event.