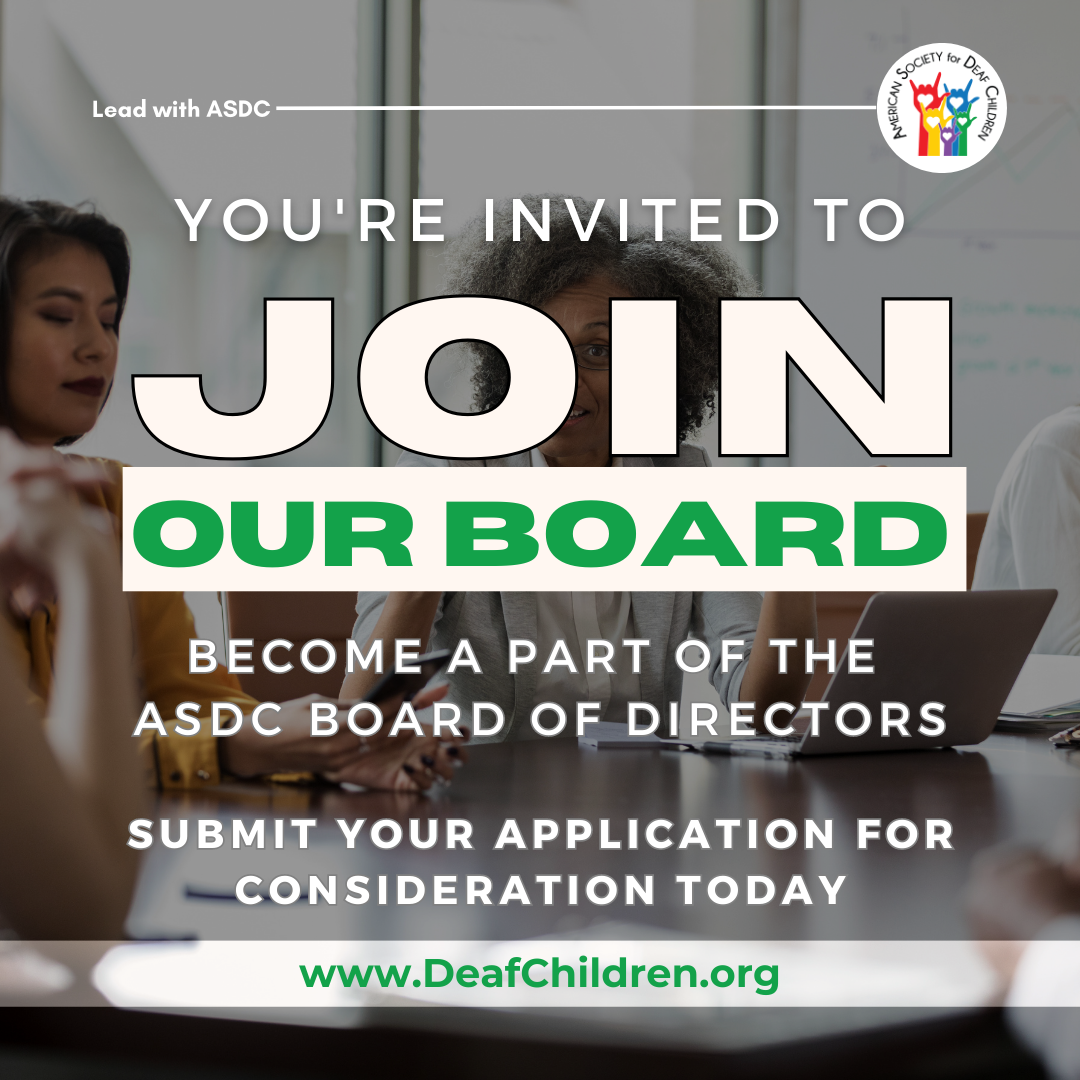 The Board of Directors of the American Society for Deaf Children is excited to announce that we are seeking two new members for our Board.
YOU are invited to apply! The deadline is September 1, 2023
What do Board Members Do?
ASDC Board Members serve for two years. The Board oversees ASDC programs, partnerships, and policies. The Board also works closely with the Executive Director in executing the mission and vision of ASDC.
A majority of the Board must be parents, grandparents, or guardians who are raising/have raised a child who is deaf or hard of hearing. We also welcome individuals who may not be parents or guardians but are Deaf or Hard-of-Hearing themselves, or have extensive experience with Deaf and Hard-of-Hearing children/youth and/or their families.
Board members must be members of ASDC. Individual/Family Membership is $35. Join/renew here. 
Board members must be available to attend our quarterly board meetings, both in person and via Zoom. Our 2024 meeting dates are:
March 16, 2024 in Denver, CO

May 18, 2024 – virtual

July 9, 2024 in Nebraska City, NE

October 19, 2024 – virtual
A special note to ASDC members who have previously expressed interest in serving on the Board: we hope you apply again.
How to Apply
Click here and complete the application. Please submit your application by September 1, 2023, for full consideration.
Let's create a language-diverse world together.