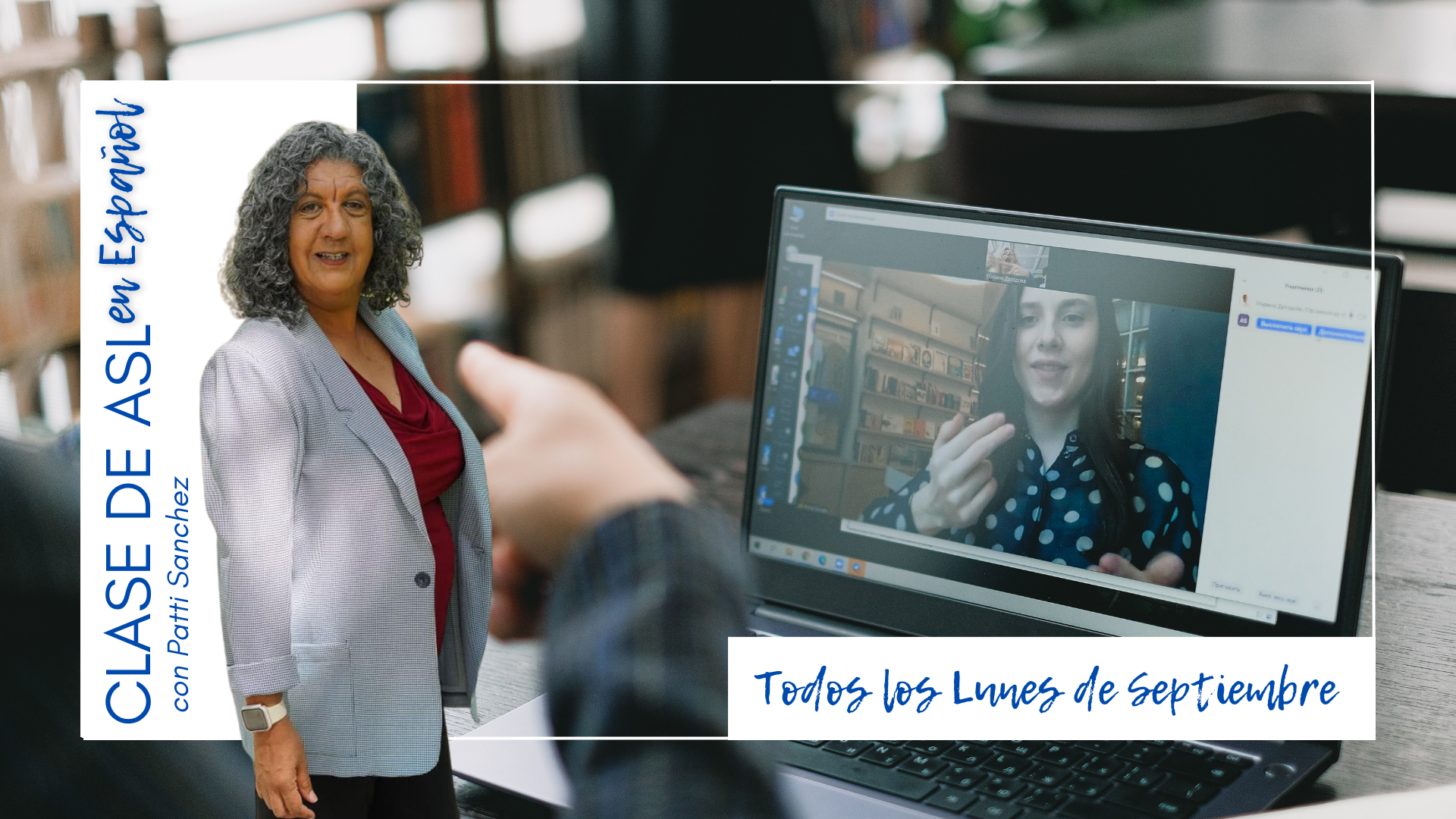 Clase de ASL en Español
con Patti Sanchez
¡No pierdas esta gran oportunidad de aprender ASL! ¡Patti Sánchez es una instructora increíble y la clase cuesta solo $25! Así es, las cuatro clases estarán cubiertas por esta tarifa baja.
¡Aprovecha y regístrate ahora!
Don't miss out on this great opportunity to learn ASL! Patti Sanchez is an amazing instructor, and the class is only $25! That's right, all four classes will be covered under this low fee. Take advantage and register now.
¡Curso de 4 partes!
Este emocionante curso de cuatro semanas es para aquellos que conocen poco o nada del lenguaje de señas americano (ASL). Aprenda deletreo manual, vocabulario, conversaciones y más. El tamaño de la clase es limitado para que pueda obtener la mayor cantidad de instrucción personalizada posible. ¡No se lo pierda, el espacio es limitado!
Todos los Lunes de Septiembre
9:00 – 10:00 pm (ET)
En línea a través de Zoom | $25