JULY 10 - 12, 2024
THE LIED LODGE @ ARBOR DAY FARM | NEBRASKA CITY, NEBRASKA
We build a village
where everyone thrives when adults and kids come together for meaningful, inclusive opportunities to learn and develop social and emotional skills.
SAVE THE DATE and join us July 10-12, 2024 in Nebraska City, NE
 as we share ways to navigate social-emotional learning with our Deaf and Hard-of-Hearing kids starting from day one.
What is Social-Emotional Learning (SEL)?
To succeed in school and life, individuals must understand and manage their emotions, get along with others and exercise good judgment. Children and youth who are deaf or hard of hearing have long been considered at risk for not developing age-appropriate social–emotional skills.
According to the National Center for Education Statistics, during the 2007-2008 school year, 46% of public schools had at least one serious disciplinary action, and 31% of schools dealt with fighting or physical attacks.
In response, advocates for Social and Emotional Learning (SEL) hope to use social skill instruction to address behavior, discipline, safety, and academics to help kids become self-aware, manage their emotions, build social skills (empathy, perspective-taking, and appreciate differences), form good relationships, and make positive decisions. In short, these skills allow children to calm themselves when angry, make friends, resolve conflicts respectfully, and make ethical and safe choices.
It's a Family Thing
Welcome to our 32nd Family Conference!  ASDC2024 dives into meaningful conversations about Navigating Social-Emotional Learning with our Deaf and Hard-of-Hearing Kids.
During this conference, we'll discuss how consistent experiences with family members, teachers, and other adults help children learn about relationships and explore emotions in predictable interactions.  And we'll have some great family fun while doing it!
Children grow and develop rapidly in their first five years across the four main areas of development. These areas are motor (physical), communication and language, cognitive, and social-emotional.

Social and emotional development is how children begin to understand who they are, their feelings, and what to expect when interacting with others. It is the development of being able to:
– Form and sustain positive relationships
– Experience, manage and express emotions
– Explore and engage with the environment
Positive social and emotional development is essential. This development influences a child's self-confidence, empathy, the ability to develop meaningful and lasting friendships and partnerships, and a sense of importance and value to those around them. Children's social and emotional development also influences all other areas of development.

Families, especially parents and caregivers, play the most significant role in social/emotional development because they offer the most consistent relationships for their children. It's a Family Thing.
The Lied Lodge at Arbor Day Farm
REGISTRATION
TBA
Registration Opens Late Fall 2023 
LODGING
ASDC Family Conference attendees will find comfortable, warm, and engaging lodging at The Lied Lodge @ Arbor Day Farm.
Rates and reservation information TBA 
ROY K. HOLCOMB DISTINGUISHED LECTURER SERIES
The Roy K. Holcomb Distinguished Lecturer Series began in 2011 and supports the procurement of esteemed professionals and leaders for our annual family conferences.  These keynote speakers and presenters offer deep insight to ways best to support our Deaf or Hard-of-Hearing children through language acquisition and development, family support, and community involvement.
We are honored to have the Holcomb Family's support as we honor Roy's legacy and his contributions to language development and communication for the Deaf community.
Keynote Bio and Topic coming soon!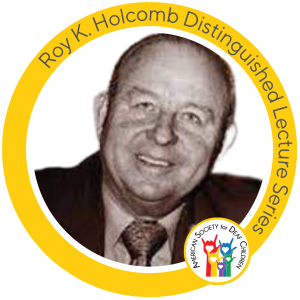 Learn more about the Roy Holcomb Distinguished Lecturer Series >>
CONFERENCE PRESENTERS
Our general session presenters are carefully chosen as we design a thoughtful yet engaging curriculum to support you and your family in navigating social-emotional learning and how best to support your Deaf or Hard-of-Hearing child or student in that learning.
All sessions are fully immersive, interactive, and interpreter supported.  Deaf role models will be available to answer questions and provide unique perspectives while giving you the tools you need to serve your child best.
Speaker Bios and Topics are coming soon!
YOUTH SESSIONS
Our youth sessions run concurrently with the general sessions to allow parents to focus on the conversation while feeling secure knowing that their children are in safe, fun, and interactive learning environments. ASDC's talented team of A.S.L. Instructors, Deaf Role Models, and special guests lead youth through exciting activities such as S.T.E.M. courses, art classes, activities that support social-emotional thought processes, and so much more!
New friendships, skills, and experiences are the key takeaways every year!
Youth session activities are coming soon!
PAST ASDC ANNUAL CONFERENCES
For over 55 years, ASDC has provided opportunities for parents and professionals to gather and learn from each other to create the best resources for our children.  Our annual family conferences provide a safe place for everyone to learn, share, engage, empower, and encourage each other as we work to ensure that every deaf child can learn sign language from the very start.  
We have a lot of fun too!  Take a look!