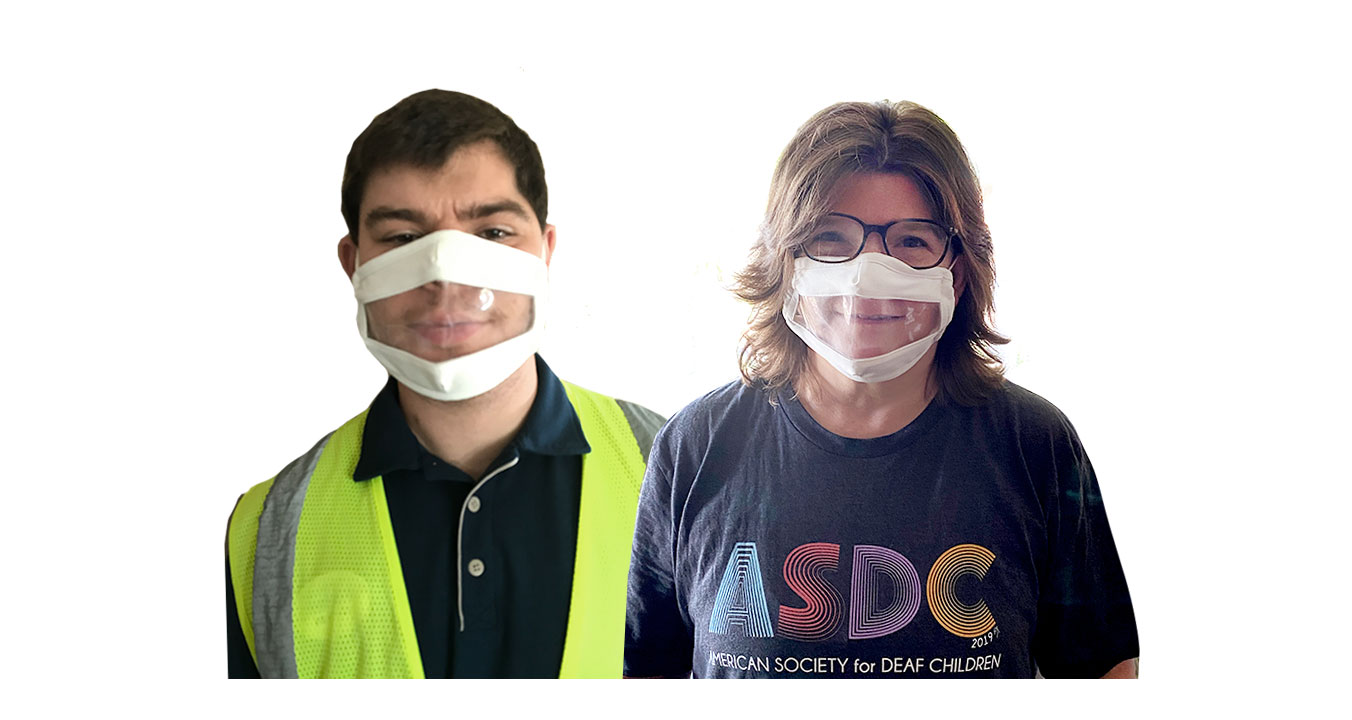 Clear Face Masks Available through ASDC
Although we are wearing face masks to slow the spread of COVID-19, face masks present challenges to communicating through American Sign Language. Facial expressions are vital to conveying meaning in ASL, so when faces are obscured, the message can be obscured as well. For those who depend on reading lips, a face mask makes communication impossible. 
It became clear to us (pun intended

) that we needed to find a mask that would facilitate communication while keeping everyone safe. So, we secured samples of clear face masks from several suppliers and put them to the test.
The Clear Choice
In the end, we are happy to report that we found a mask that had all the features we wanted!
comfortable

reusable/ washable

holds up well after washing
seals around the mouth to provide the necessary protection
Order Yours Today!
Sets of five clear masks are $40, including shipping.
Due to limited supply, you can order a maximum of three sets.
Masks come in both white and blue, but can't guarantee which color you'll receive.
Due to COVID-19 concerns, we cannot accept returns.
Shipping takes 7-10 days via USPS.
Questions? Email cheri@deafchildren.org