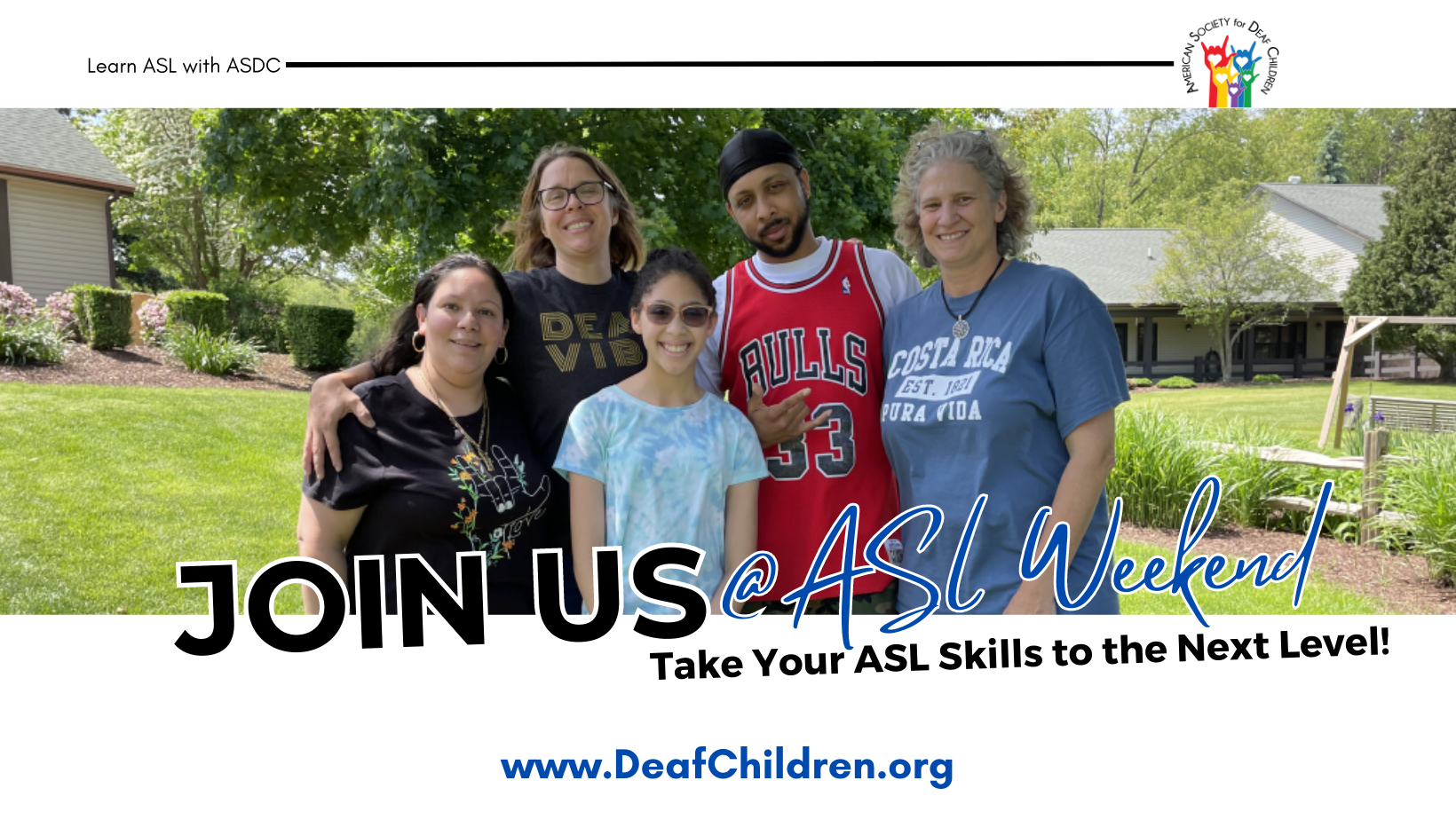 ASDC's ASL Weekend is a unique two-day workshop for parents, professionals, and anyone interested in learning American Sign Language.  It is a fun, interactive weekend full of activities and discussions that will give you in-depth support as you learn and master ASL. 
It's a great way to get personalized instruction and meaningful practice to help you sign with confidence!
ALL levels and abilities are welcome! Teens ages 16 and up are welcome to attend.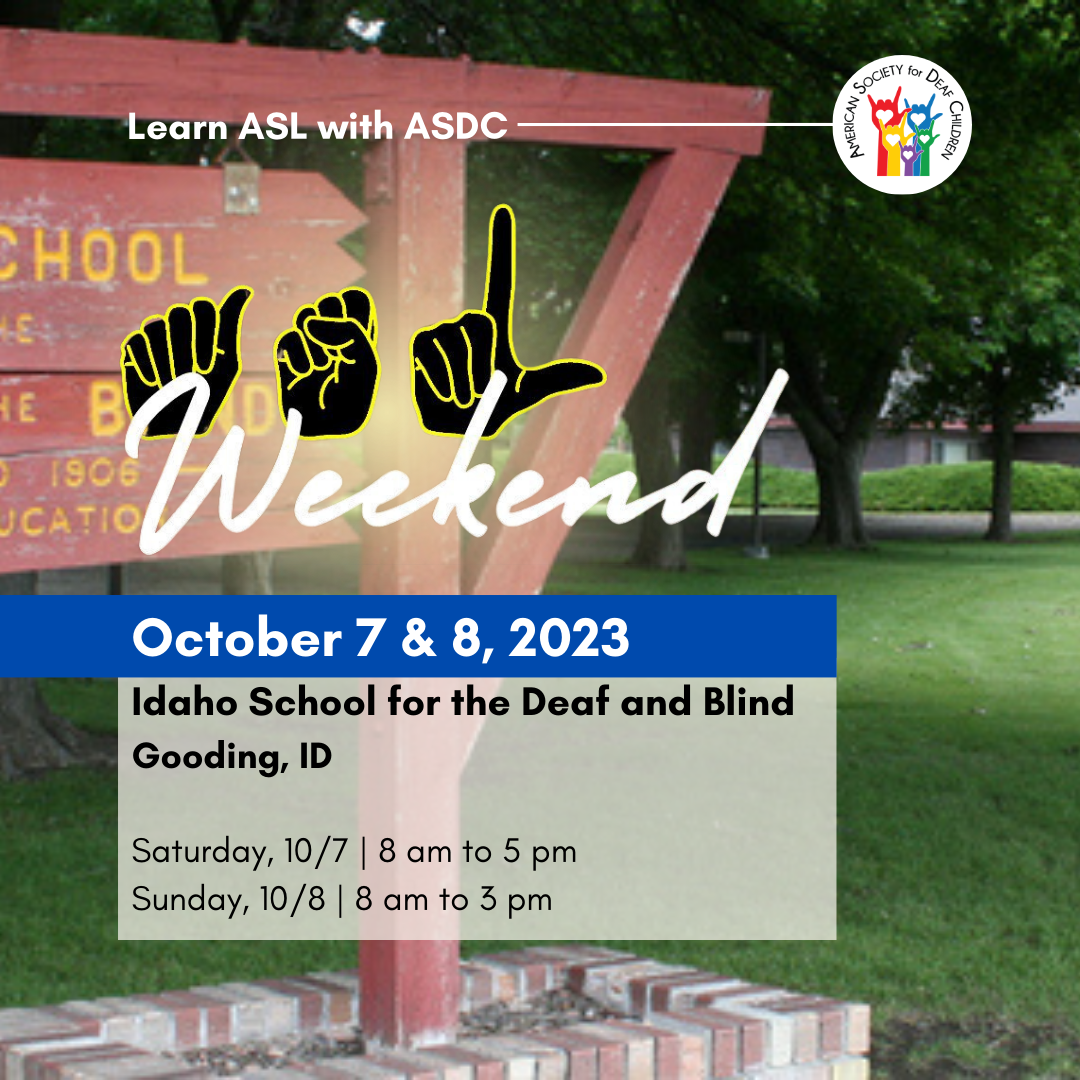 Join us in Gooding, ID
@ Idaho School for the Deaf and Blind
Saturday, 10/7 | 8 am to 5 pm
Sunday, 10/8 | 8 am to 3 pm
$250 per person**
ASDC members save $100*
**Registration includes Breakfast & Lunch on Saturday and Sunday
*Members, please email Cheri for your membership code before registering
LODGING
**Limited lodging is available at the school cottages for ISD families.
Contact Cheri for details.
No refunds after August 30, 2023
Photo Gallery
ASL Weekend May 2022 | The Holley Institute, Brooklyn, MI
What an amazing experience!
The opportunity to learn and interact in such a warm, welcoming, and supportive environment allowed me to learn a lot in a short amount of time.
"My family…all 6 of us…absolutely cannot say enough about how much we enjoyed and learned this ASL weekend. Especially for the grandparents, online classes have been tough.
The morning after the first day of class, I saw my parents were already using some new language skills with my daughter. That means a stronger relationship between the two. I just love it!"

Resharing with permission of @/amyferrell17 on IG
"We just finished 17 hours worth of continuing our ASL journey with @asdcdeafchildren in Knoxville, TN.
My brain is exhausted but my heart and soul are filled up. I was able to break off into an advanced group to continue to challenge myself while 5 other family members…5!!!….were able to continue their learning in an intermediate class. Charlee came with us and was able to "help" teach thanks to the kindness of the wonderful instructors we had. Each of us walked away with more skills, more accurate signing, and still feeling confident that providing our girl with language was the best decision we've ever made.
Thank you to @asdcdeafchildren for hosting in person ASDC weekends, with qualified instructors from the deaf community that can offer their cultural understanding as well, and for giving us language to have important conversations with our kids.
We "sacrificed" watching most of the UT-Alabama game but it was well worth it.
"
 View Amy's IG post about ASL Weekend here!
Thanks again for a wonderful Family weekend! My head has been very very full since then but at least I remember the sign for 'hard' so I've been able to discuss how hard I had to work! 🙂
I've attached some pictures of my child, Evie as she is a hard-working businesswoman for Halloween as loves her meetings!! You might recognize the paperwork she has been so fond of and has to take with her everywhere this week!