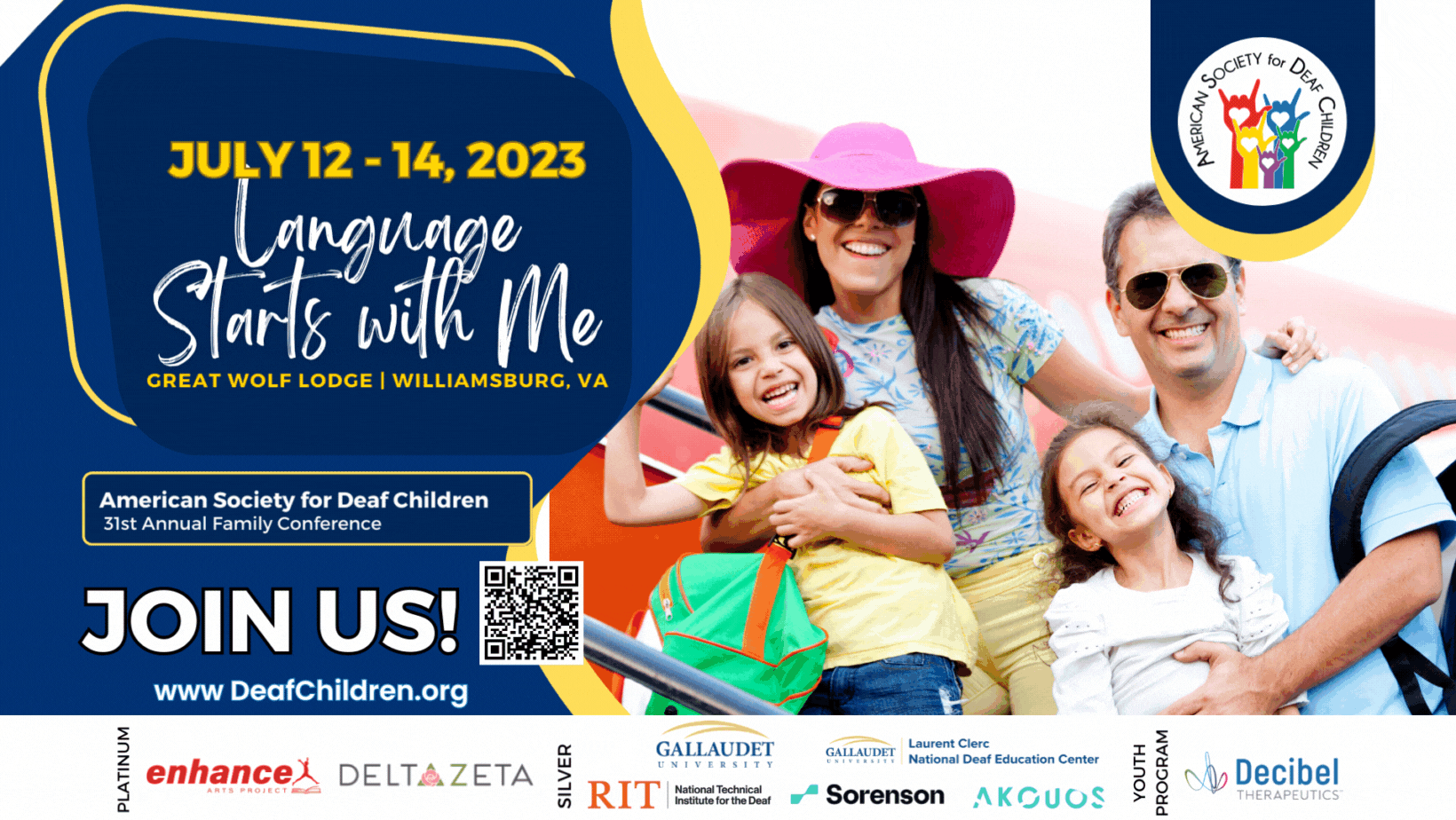 We're just days away from gathering for the 2023 ASDC Annual Family Conference: Language Starts with Me!
There's still time to register and join us at The Great Wolf Lodge in Williamsburg, VA.  An event so great, it took us an entire year to put it together! An event so awesome, your family will talk about this conference for years to come!
It's a chance for your kids to meet others just like them.  We've got a fantastic schedule of learning and creative activities planned for the youth while parents are in their sessions.  Led by ASDC's own ASL Instructors, Mentors, and Educators – your kids will gain new perspectives, make new friends, and learn some really cool stuff!
It's a chance for you to meet the professionals. We've got a great lineup of guest speakers and exhibitors. Meet the people who've written about Deaf and Hard-of-Hearing advocacy, created the curriculum, and have lived experience as Deaf mentors and leaders! They've got great things to share with you.
"Language Starts with Me" is everything you ever wanted to know about language development and creating the best environments for your Deaf or Hard-of-Hearing kids will be here.  From parent-only sessions to youth-focused activities to fun for the whole family! We've got something for everyone! Let's have some fun!
Come see for yourself! Join us in Virginia – register by July 7th!