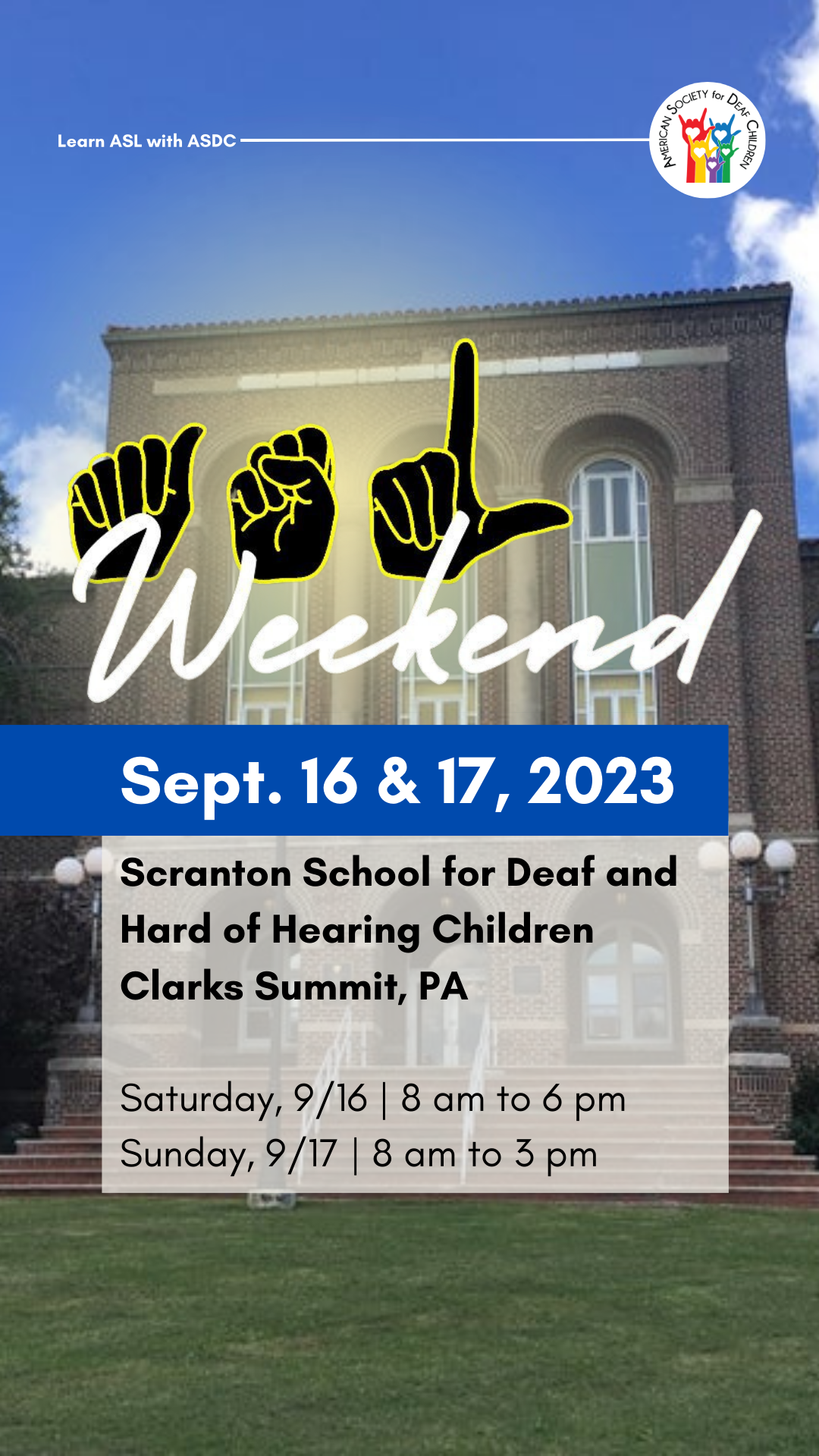 TAKE YOUR ASL SKILLS TO THE NEXT LEVEL!
ASDC's ASL Weekend is a unique two-day workshop for parents, professionals, and anyone interested in learning American Sign Language. It is a fun, interactive weekend full of activities and discussions that will give you in-depth support as you learn and master ASL. 
It's a great way to get personalized instruction and meaningful practice to help you sign confidently!
ALL levels and abilities are welcome! Youth ages 16 and up are welcome to attend.
More ways to Learn ASL with ASDC