Learning ASL
The place to find everything you need to learn American Sign Language
Looking for ways to learn American Sign Language? ASDC offers families many ways to learn ASL to support their children's language and communication. In addition to the recommended articles below, ASDC coordinates The ASL Learning Opportunity events across the country and has recently launched the SignOn with ASDC collaboration.
Recommended Articles for Learning ASL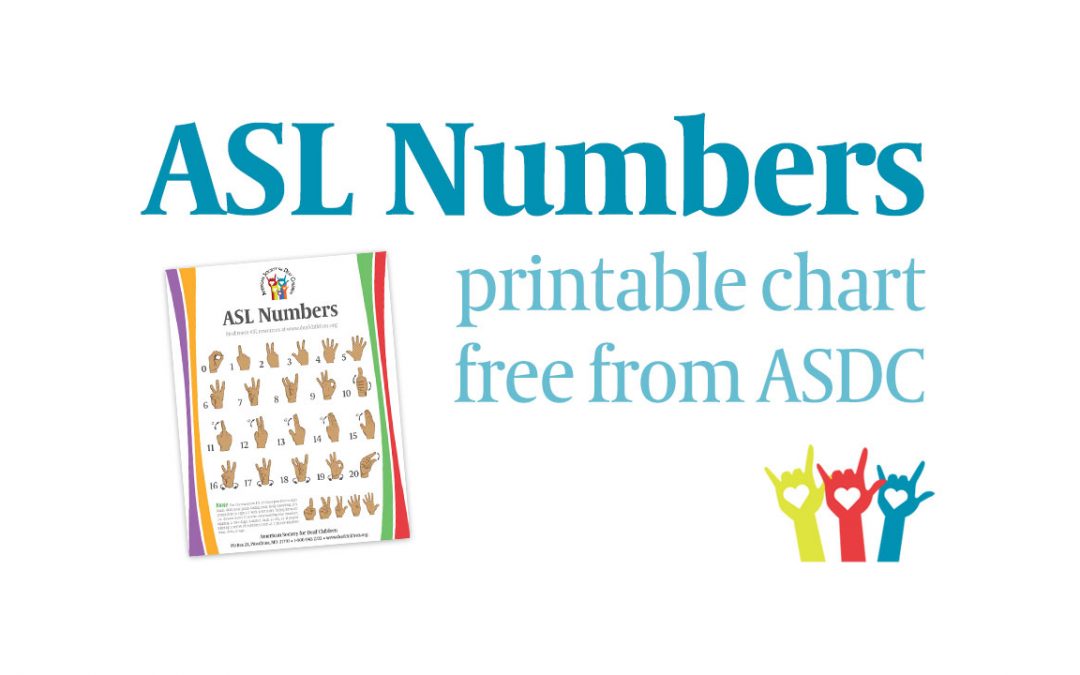 Get a free ASL numbers chart that show the hand shapes for numbers 0-20 in American Sign Language. Free from the American Society for Deaf Children. Please share!