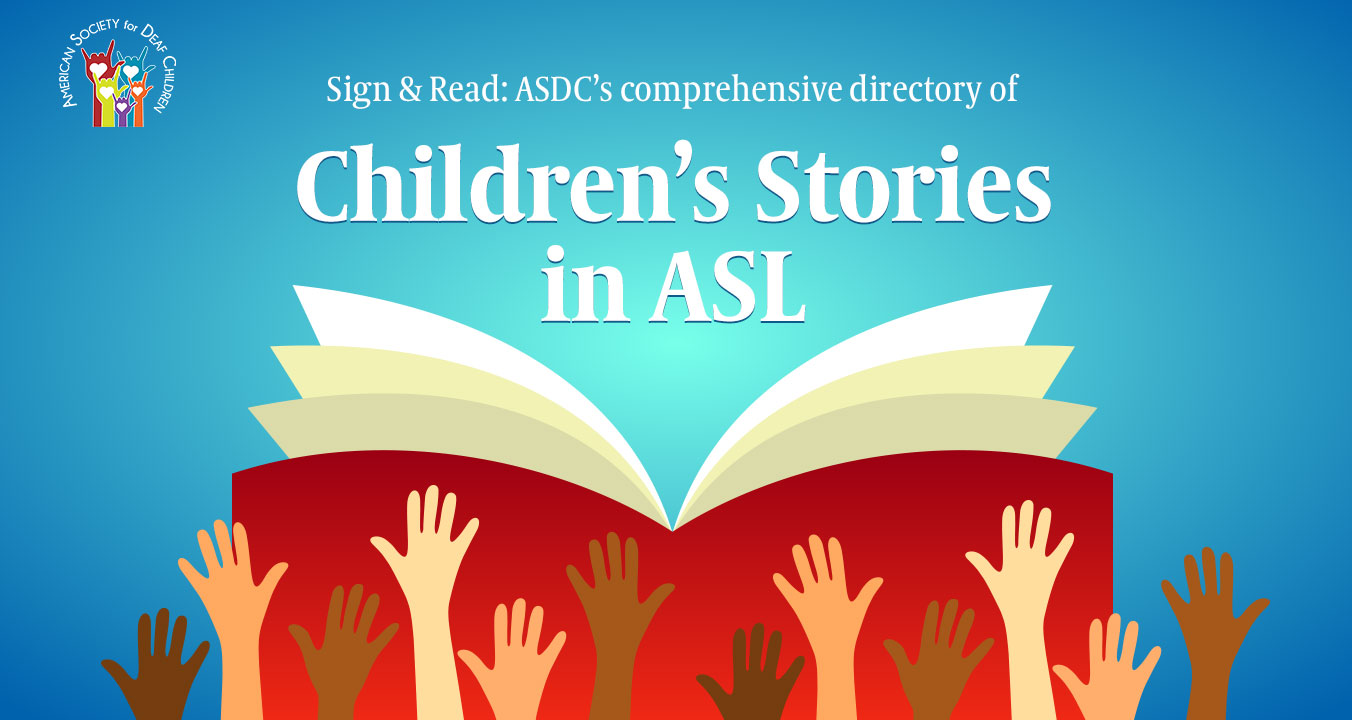 Kids Stories in ASL
Updated 4/2/20
One of the most important things you can do as a parent is provide a language-rich environment for your child. Research shows that reading and signing stories together helps promote essential literacy skills for ALL children: deaf, hard of hearing, and hearing. Use this list of sign language stories to quickly find an ASL retelling of your child's favorite storybook. Watch the video with your child. Then check out the book from your local library so you can sign and read it together at home. Enjoy signing and reading together!
Check this page again soon!
We'll be adding more signed stories and ASL videos to this page each week. If you have a favorite video that's not listed here, or if you want to add your own video of you and your child signing one of your favorite books, please share it with Cheri at cheri@deafchildren.org. Thank you.
Note: When a story is listed twice (or even three times), it means that we are linking out to different people telling the same story. Watch each one and compare them! There are many ways to tell the same story in ASL.