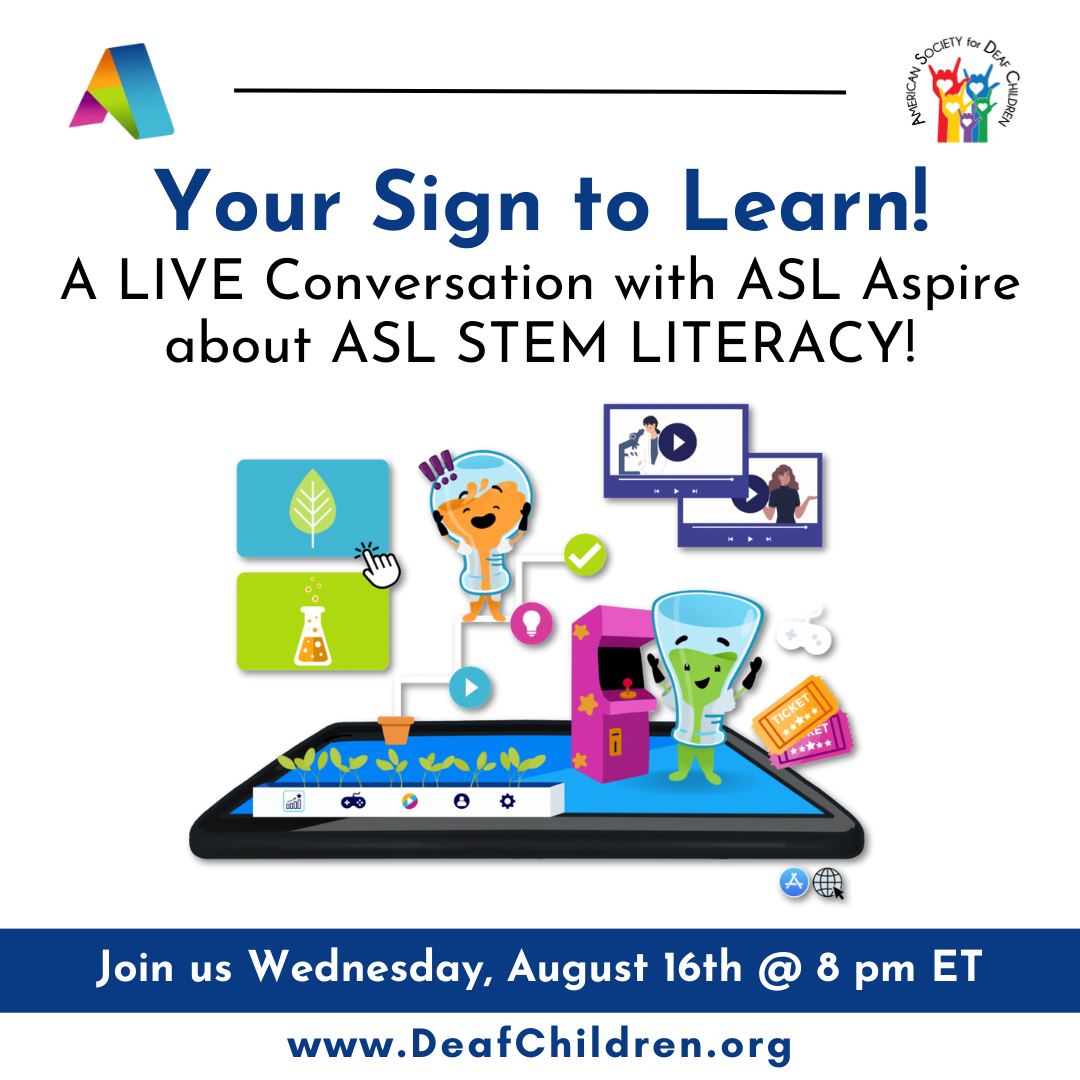 Your Sign to Learn!
ASL Aspire is an online educational platform that teaches ASL STEM literacy to K-12 Deaf and Hard-of-Hearing students and their teachers.
The curriculum is made hand in hand with Deaf educators so that your student can ace the national standards. ASL Aspire uniquely engages students and teaches them to know the signs and master science and math concepts.
This FREE live-streamed webinar offers an exclusive opportunity to meet the talented Deaf scientists and engineers behind this innovative platform and gain insider information through captivating behind-the-scenes content.
To learn more about this exciting new game-based approach to ASL STEM education – please join the conversation! Details below!
August 16 @ 8 pm ET
No registration is required!
Mark your calendars, save the link, and we'll see you there!
Want to be first in line to try out this new platform? Check out aslaspire.com to join our waitlist today!
More Upcoming Conversations: