As we head into our final days of prep and execution for our fall events, we are more excited about this year's conference schedule than ever! We can't wait to join you as we share tools and learn more about ASL, ways to support our kids, new trends in deaf education, and how we can be the best advocate for our Deaf and Hard-of-Hearing child(ren) and students.
Take a look at the line-up, choose the one that interests you most, clear your schedule, save your spot, and join us this fall.
We can't wait to see you there!
Literacy:
Creating Connections with Language
October 19-21, 2023 | Charleston, SC
In the modern world, success depends upon literacy. This is especially true for Deaf/Hard-of-Hearing/Deaf-Blind children. It is crucial that they are engaged and supported in developing their literacy and language skills through interactive and focused education, reading, parent involvement, and communication innovations. This conference supports educators, professionals, parents, and advocates as they gain new tools, insights, and perspectives for empowering their Deaf, Hard-of-Hearing, or Deaf-Blind child(ren) and students.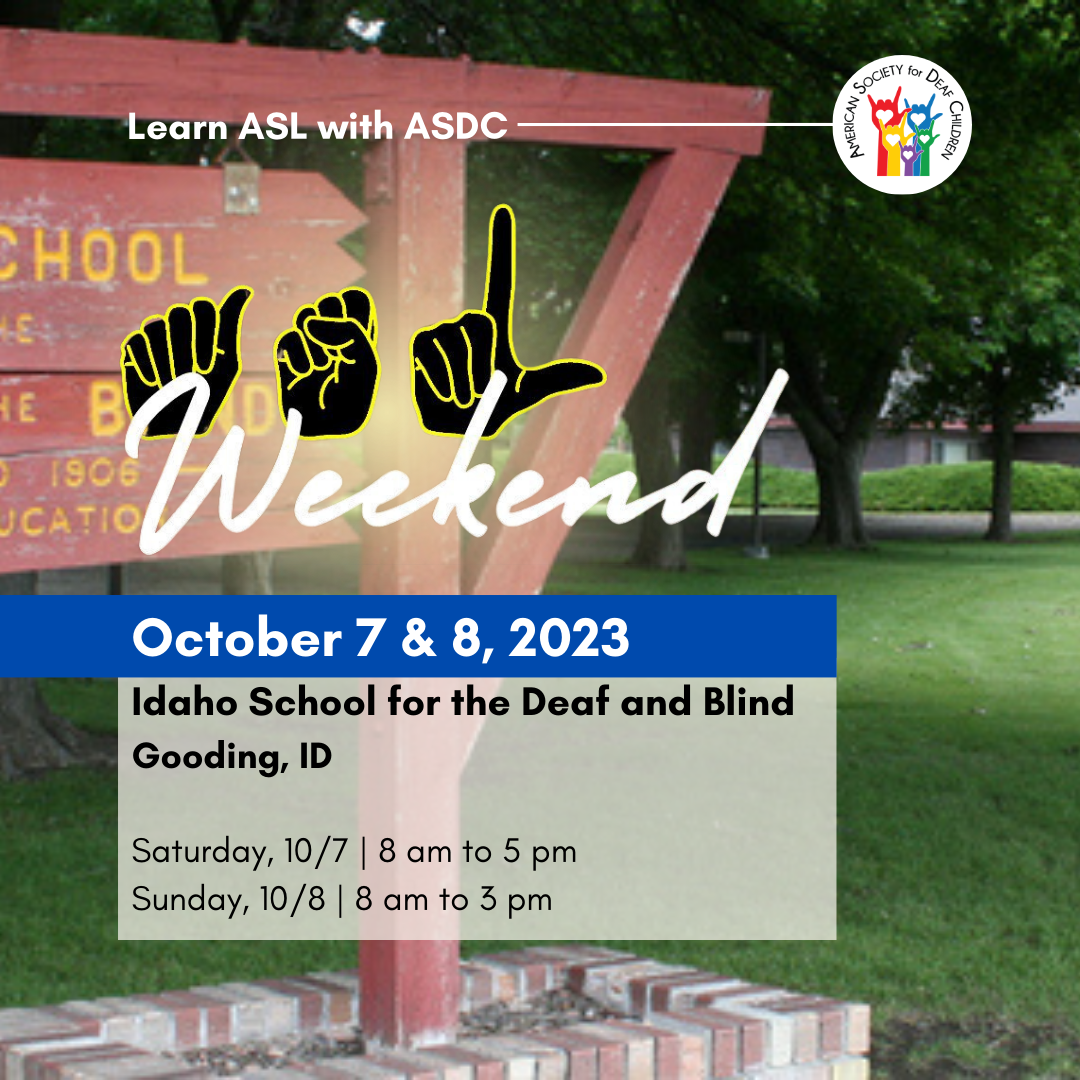 ASL Weekend | Gooding, ID
Join us in Idaho on October 7 – 8  for a fun, interactive weekend full of activities and discussions that will give you in-depth support as you learn and master ASL. 
It's a great way to get personalized instruction and meaningful practice to help you sign confidently!
ALL levels and abilities are welcome! Teens ages 16 and up are welcome to attend.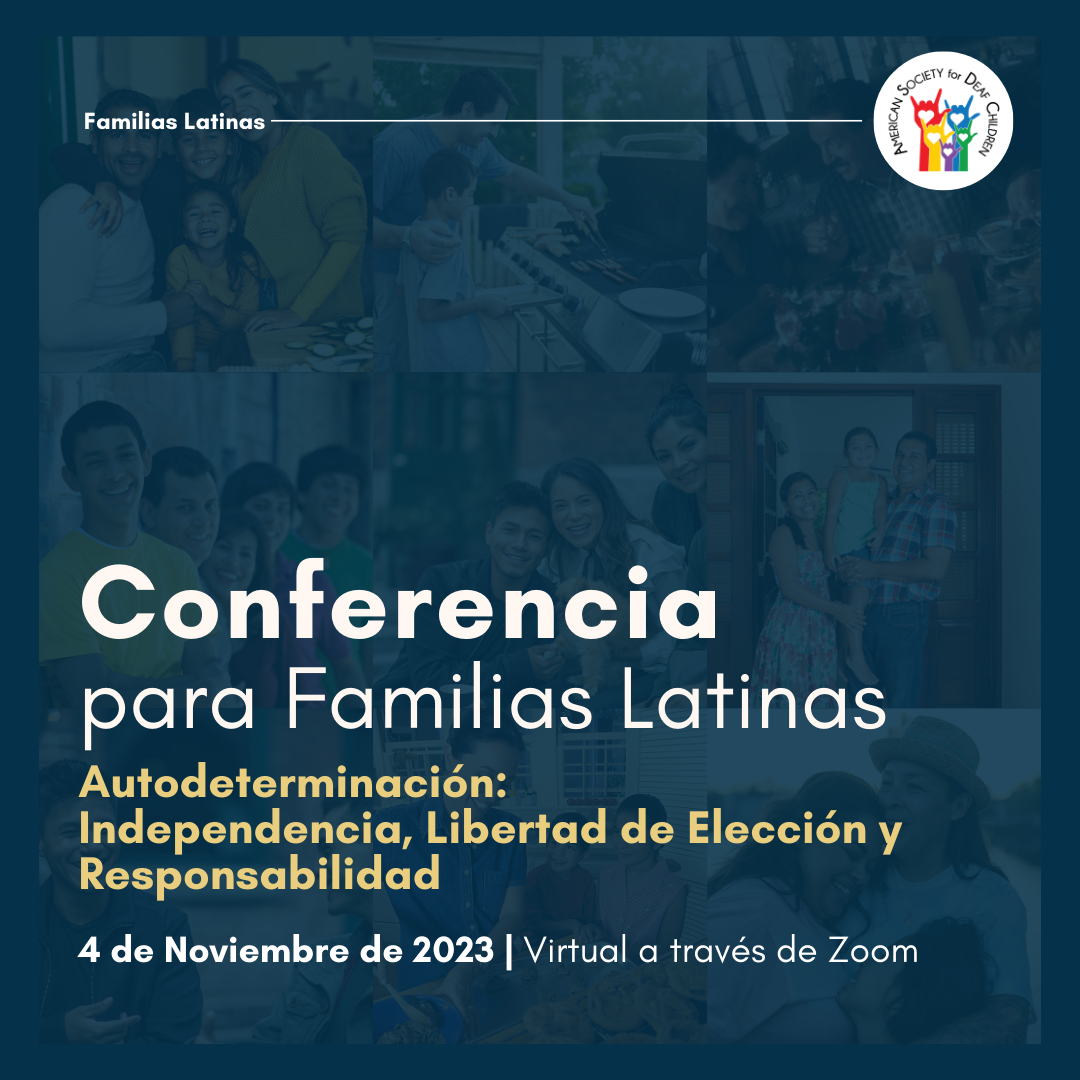 Conference for Latino Families | Online
Join us on November 4 for a Virtual Conference for Latino families with Deaf or Hard-of-Hearing children.
We strive to support Latino families as they create ways to understand the need to work together as a family with deaf children.
Join us for our full-day conference that will be held in Spanish via Zoom.